Invitation Email
To join a Vatom Business, your administrator will send you an invite link to your email from Vatom Studio.
The email is sometimes snagged by Google's Spam filter, so if you do not see the invitation check in the Spam folder and choose "this message is not spam".
The invite emails expire after 24 hours. Contact your admin to request a new link.
If you are already logged into Vatom, the invitation will use the currently active login. Log out of any personal email accounts before accepting the invitation.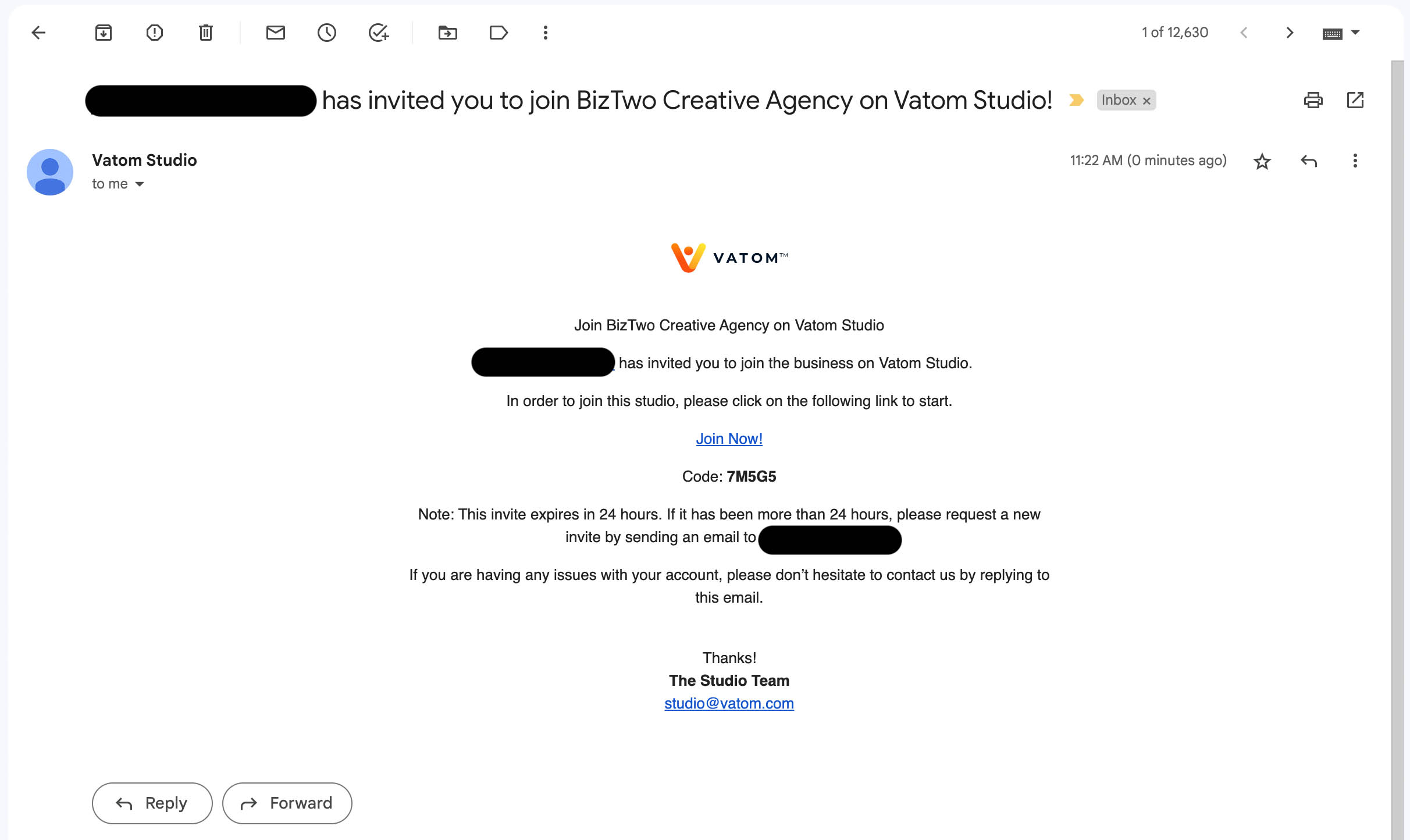 Accept Invite
Sign into Vatom with your email address and enter the 4-digit Magic Code. Then choose Join from the business invite page.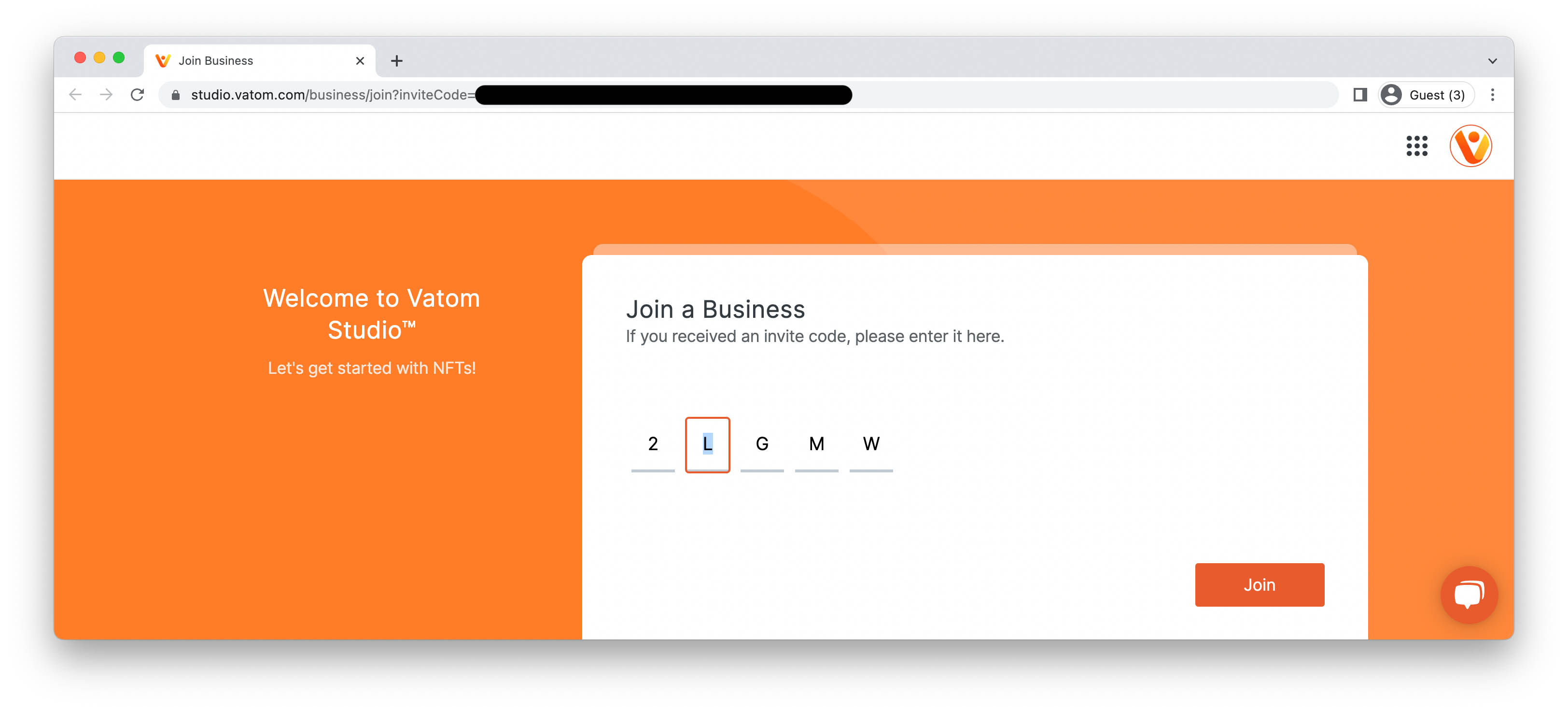 If these letters are greyed out, you may need a new invitation sent from your Business Admin or you may need to completely log out of Vatom before accepting the invitation.
Choose Business
Choose your business in the top-right dropdown from the homepage of https://spaces.vatom.com and https://studio.vatom.com.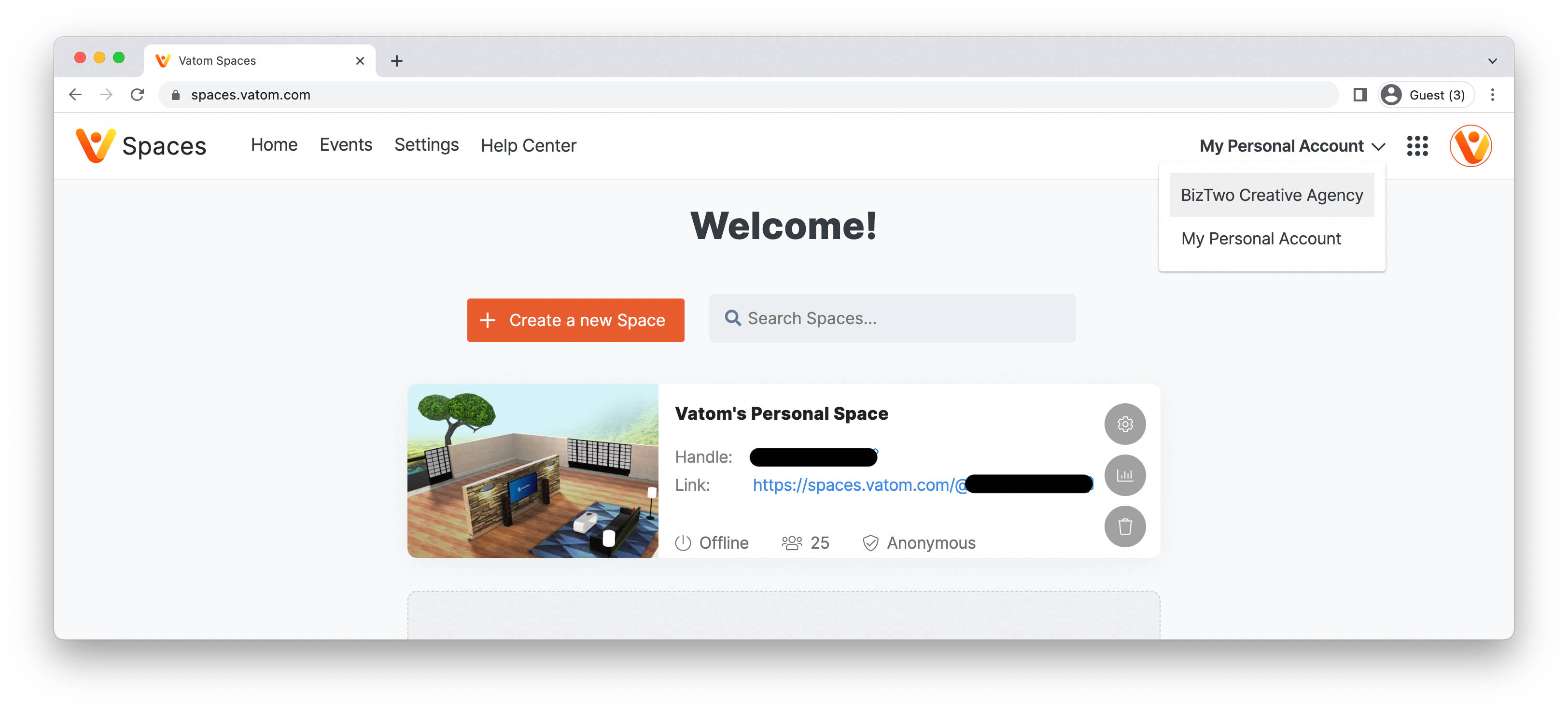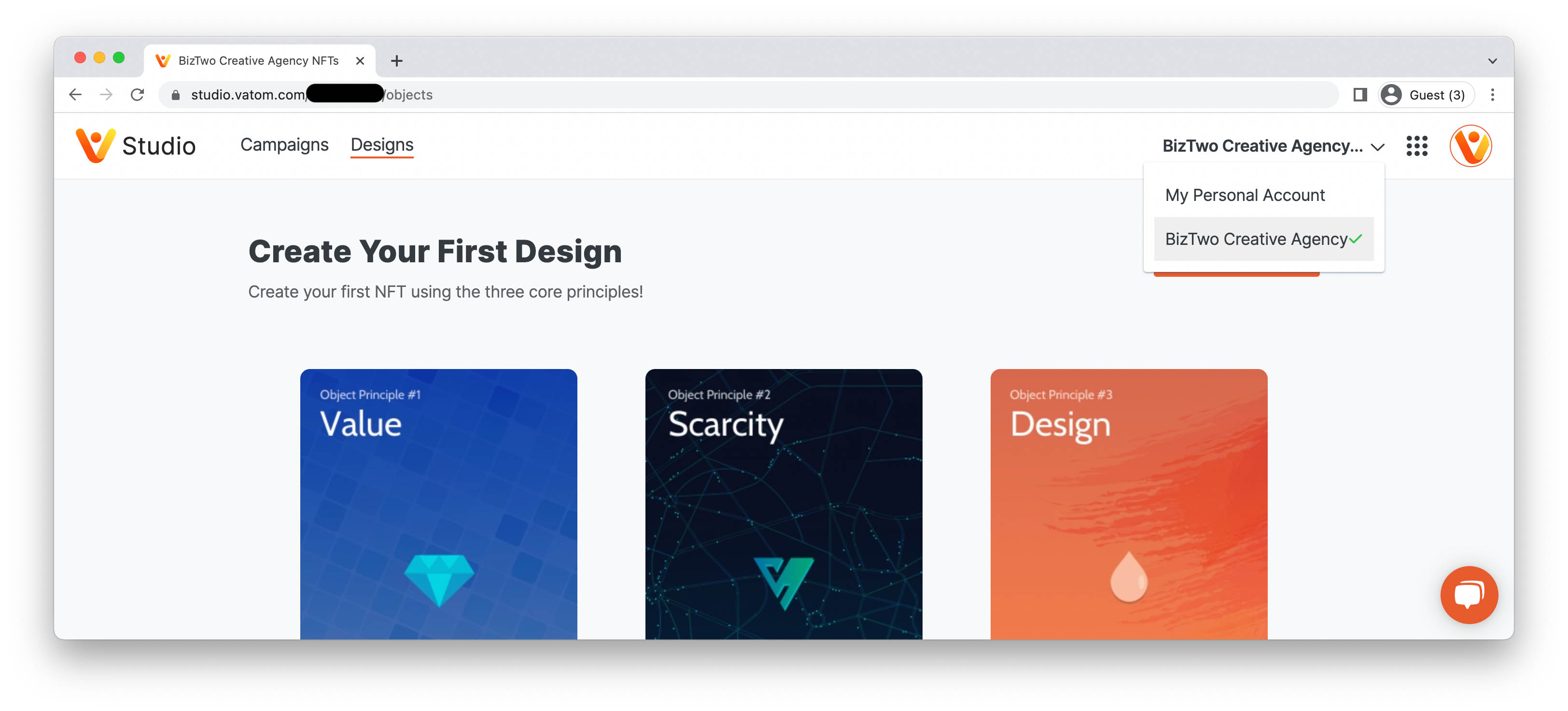 If you are having difficulty,
please do one of the following BEFORE opening and accepting the Studio invitation:
1. Clear Google Chrome Cache and Cookies.
Chrome > Clear Browsing Data (⇧ + ⌘ + ⌫)
Chrome > Settings > Privacy & Security > Clear Browsing Data > All Time

Select and clear the following:
Cookies and other site data

Cached images and files

Browser history (optional)
2. Log Out of all of the following Vatom Sites:
Once you have completed either Option 1 or Option 2 you should be completely logged out of the Vatom platform. When you click the link in your invitation, you should be prompted to log in. Log In with the exact email address the invitation was sent to.