Vatom uses the .glb (glTF 2.0) file format for 3D Object files.
When creating Animations for GLB in Blender, combine Actions into NLA Tracks for each animation. Configuring NLA Tracks can combine multiple movements and objects into a single exportable glTF Animation.
We recommend creating and animating an armature for the best experience with GLB Animations.
1. Blender Animation Windows - Action Editor & Nonlinear Animation Timeline
In Blender, the Action Editor can be found by choosing the Animation Workspace or opening the Dope Sheet Editor Panel, and changing the Editing Context from Dope Sheet to Action Editor.
The three Actions created for this model (Bite, Circling, and Swimming) can be found in the NLA Editor as well as the action editor dropdown.
The NLA Timeline (Nonlinear Animations) can be opened from the Editor Type Menu.
2. Creating & Organizing Animations
Create an animation using the Action Editor. Create keyframes with the "I" shortkey.
When you have completed your object's animation, name the animation and choose Push Down to push the Action into a new NLA Track.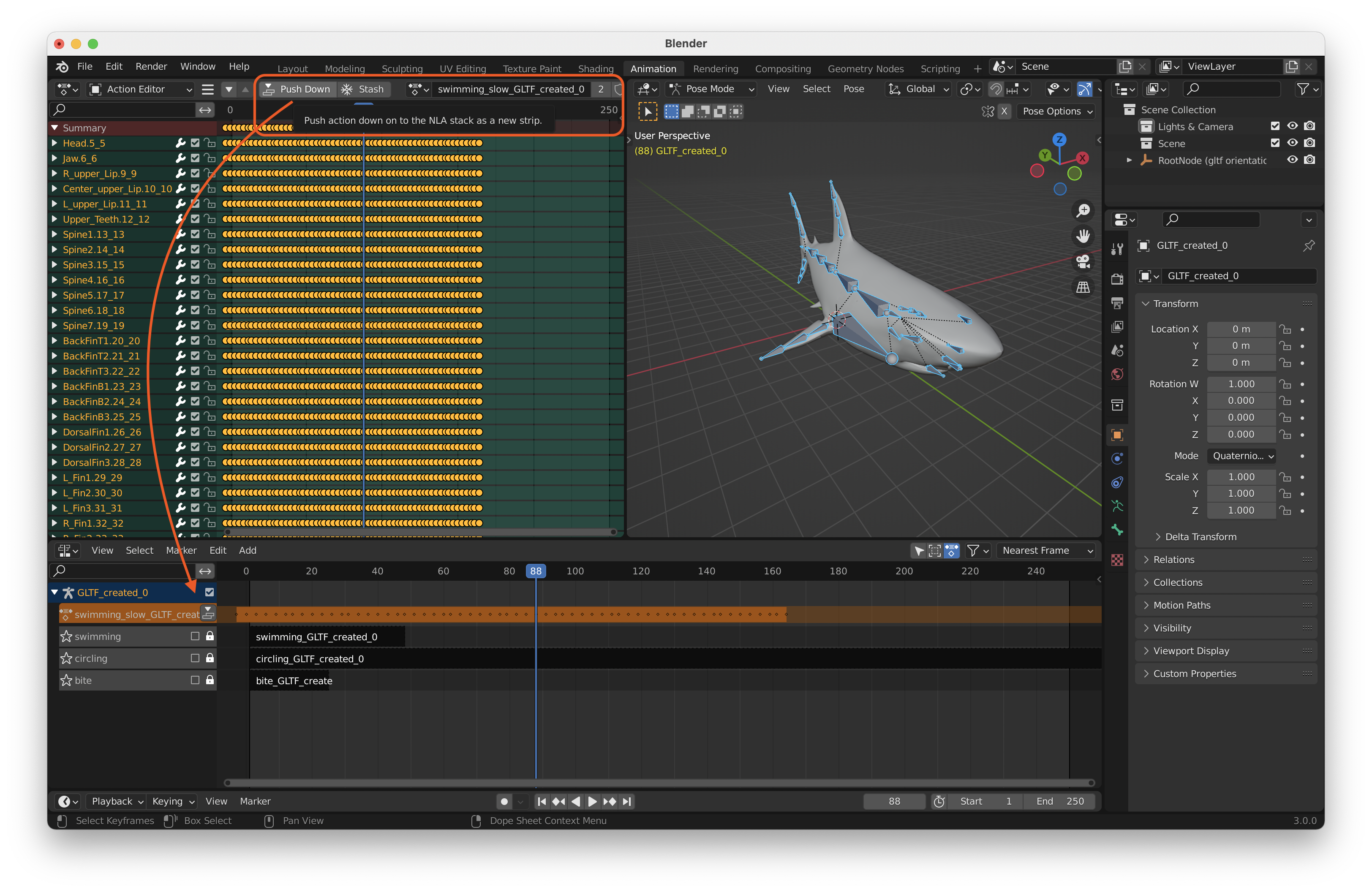 Once an Action has been pushed down to the NLA Editor, you can edit the action by pressing Tab to modify in the Action Editor.
To create a single animation for multiple objects, use the same name for the NLA tracks. When exporting they will be combined into a single animation.
The example below has two objects, Ball and Rim, each with a set of animations. Both objects in the scene have animations created for wild_spin and simple_spin.

In this example there will be five animations exported:
0_idle
front_spin
idle
simple_spin
wild_spin
There are two different idle animations because they are named differently in the NLA Editor.
3. Exporting Animations from Blender
When exporting from Blender to glTF 2.0 Binary (.glb) scroll down in the glTF export settings to Animation, and enable "Group by NLA Track".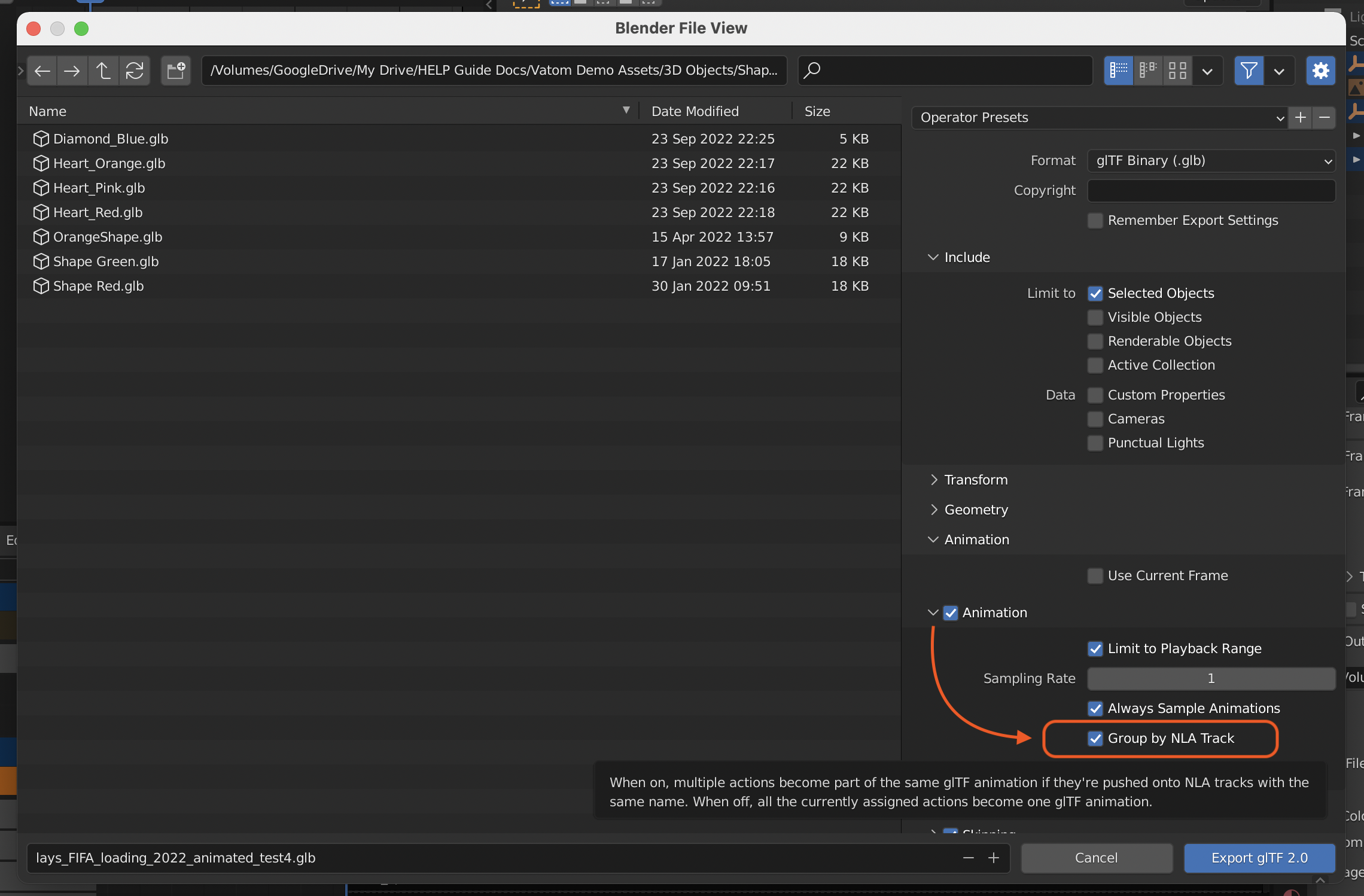 Choosing Animation in Vatom Spaces
After importing your 3D Model, open the object's Render Properties in the Scene Editor, and scroll down to "Animation".
Choose the animation that you would like to play from the dropdown list. Animations will play when the space is refreshed.