Overview of Vatom Smart Digital Object (Smart NFT)
A Vatom Smart Digital Object is at its core is made of the following elements:
Main Asset (Image, Video, 3D Model, Audio)
Smart card (optional)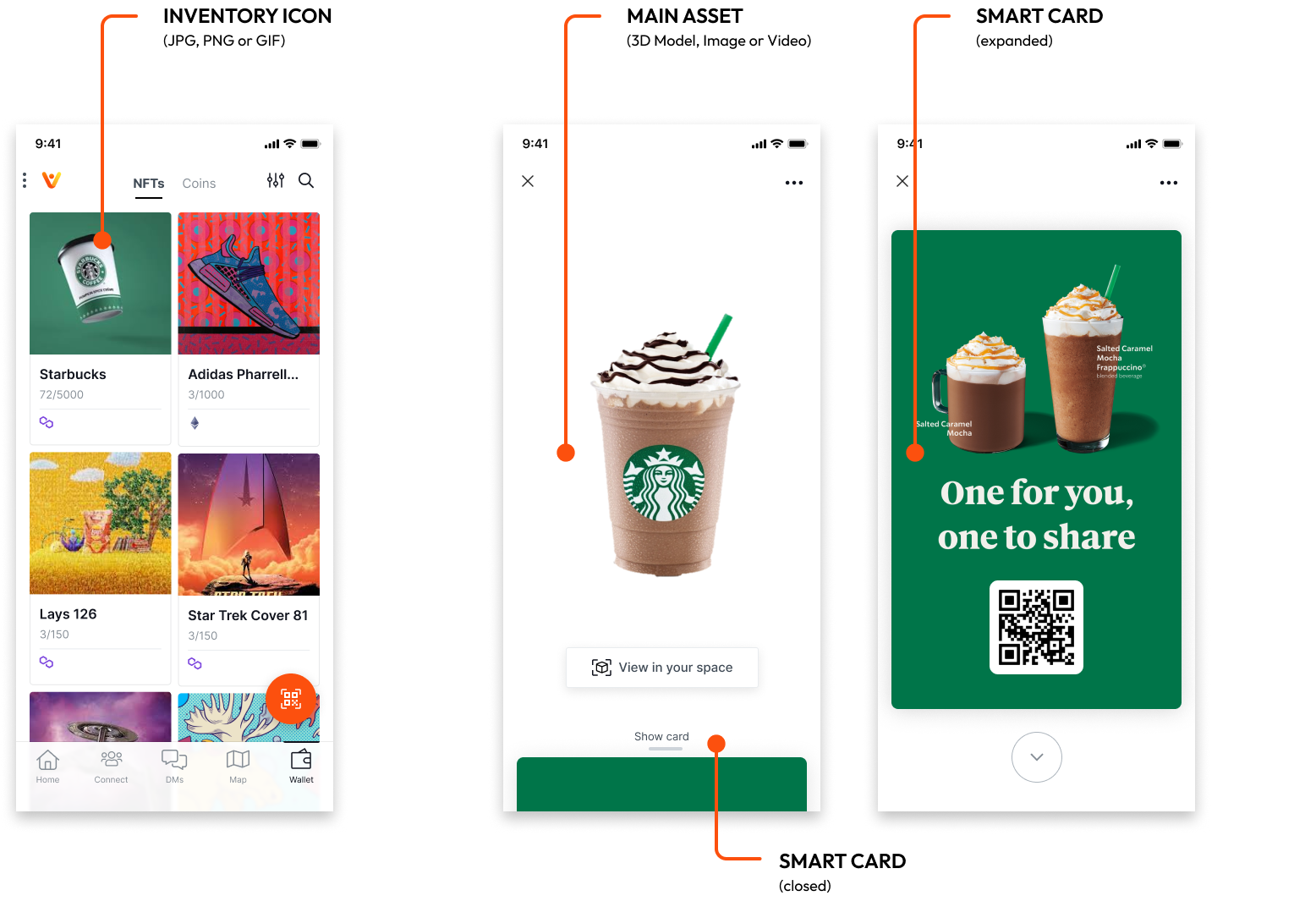 The style and the number of elements that make up a Smart Object are dependent on the Type and the Style. Vatom Studio supports various Smart Object Types, most popular being Basic Vatom, Simple NFT, Coupon, Dispenser, and Crate.
Read More: Smart Object Assets & Specifications


Object Actions
Each Smart Object has behaviors and actions attached to it. For each object, the creator can decide what can be done with it (or not be done). Can the object be dropped on a global map? Can the object be minted to Polygon or Etherium? Can the object be sold on the Vatom Marketplace?
Or do you want this token to be soul-bound, meaning the user cannot send, share, or distribute the vatom, it can only exist in their wallet. The object creator has full control.