A Simple Image Card or series of swipe-able image cards
Use
Perfect for creating info. cards, an image catalog, short stories, or poems.
Begin here
Start with a new Design
On Step 3, Select Basic as your Type.
On Step 4, Select Booklet as your Style.
Steps
Set Name
Set Description
Select Category
Once a Smart NFT is published as an NFT, the name, description, and category cannot be changed. Please take time to think through these values.
For a Booklet, you can choose to leave the "Main Design/Art Asset" value empty. If you plan to Drop this Smart NFT in Augmented Reality (AR) or in the Metaverse (Vatom Spaces), as a best practice, please upload a 3D Model that represents this Smart NFT. If you do not upload a 3D Model, then the Inventory Icon will be used.
Upload one or more Card Images


Recommended format: JPG
Recommended aspect ratio: 5:8 (example width * height): 750px * 1200px. If the uploaded image does not conform to the aspect ratio, the Vatom Studio will either crop or expand the image to comply. You can use 1.6x as the multiplier to calculate height from the width, e.g., 750px * 1.6 = 1200px.
The order of uploaded images matters. Top-down order translates to the first-last order. To change the order you will need to delete and re-upload the images.
Arrow Type: In addition to swiping, the user can click on the arrow to move between the images. You can set the size (width), color, and position of the arrow.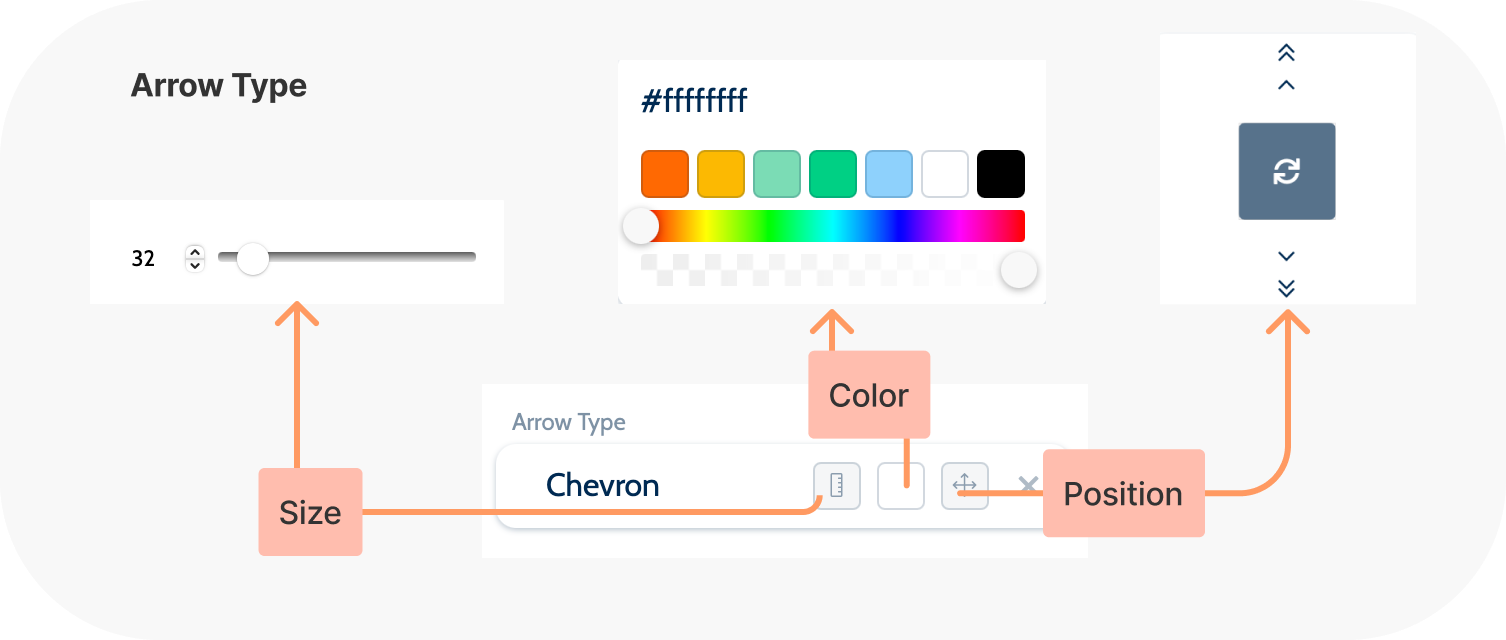 Dots: Dots provide the user with a visual representation of a number of images in the collection and their position in the collection while swiping. You can configure the position and the color of the dots similar to "Arrow Type" above.
Optionally, you can add a Button on the first, last pages in the collection. The button can either open an arbitrary URL or perform an action within the wallet like opening the map, the camera, or event closing the Smart NFT.