Here are a few tips on ensuring an optimal experience for your visitors:
1 - Entry Point
Set your Space's entry point (the place where new users load into) in an open-area place where guests have some room to get oriented, and learn movement and camera controls without being blocked by walls and objects.
You can then have guests walk directly into the main area(s), or use a clickable object or graphic to transport them automatically.
For large events we recommend having a "greeter" stationed at the entry point to welcome and troubleshoot with guests.
2. Size & Scale
Spaces are sized in "Metaverse Meters" or digital meters as referenced in Blender and other software.
The base Avatar Circle is ~1m in Diameter.
Create a space area that reflects your expected attendance and event. Should people congregate in a single area? Explore and find hidden experiences? Or will a number of groups need small, private spaces to hold meetings or small-groups?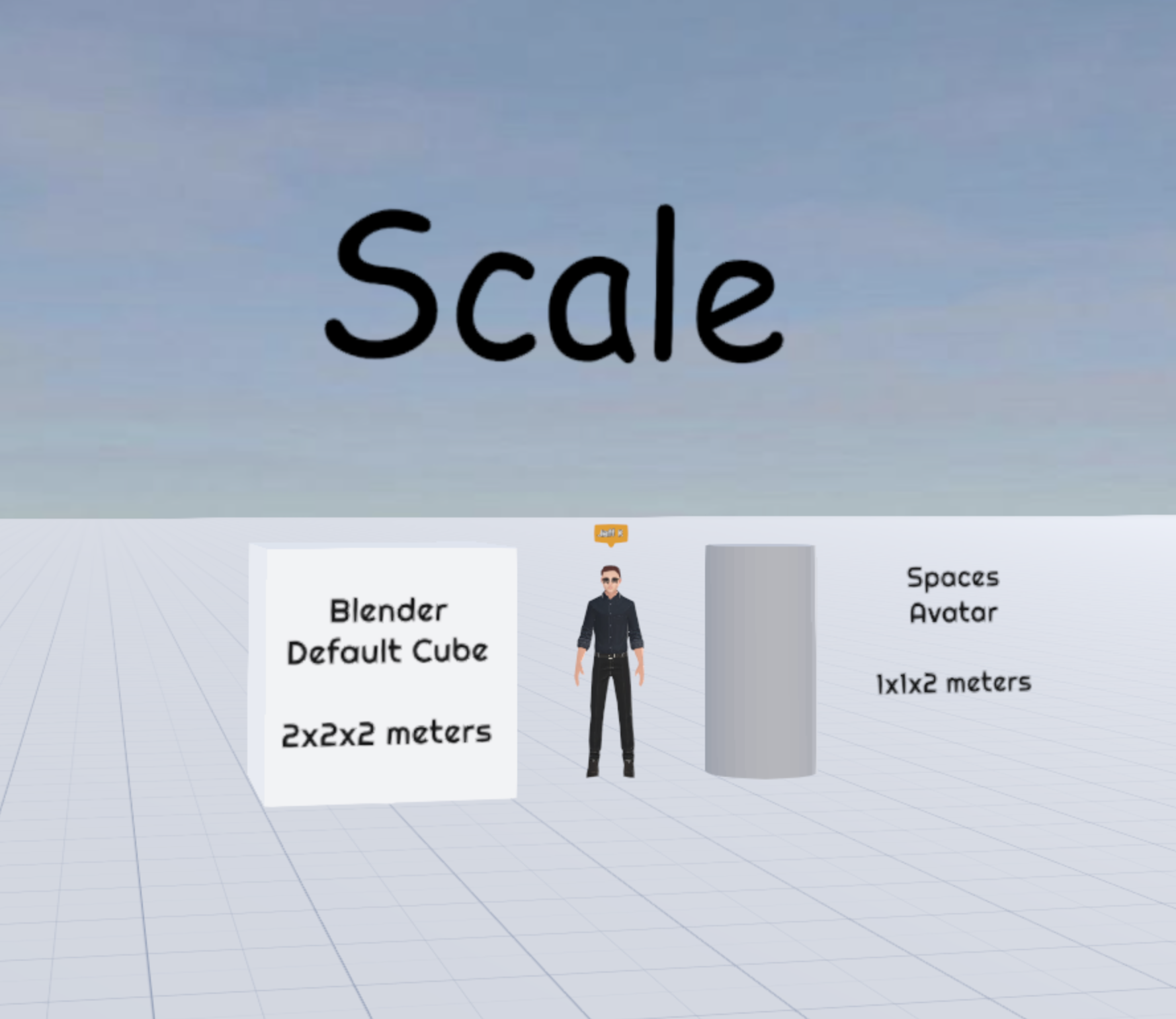 3. File Sizes & Render Distance
Object and environment file sizes should be as small as possible as they will have to load for all users & devices.
Heavy, complex spaces can be broken up by creatively using Portals & the Places Menu, and separating areas by distance. See Render Distance & Fog for more information about spacing objects and areas.
Full file limits and specifications are available at Developer.vatom.com (Scene Limitations)
4. Collision
Turn collisions "on" for surfaces that make sense (like walls, floors, ramps and stairs). For more complex models, create a separate Collision Object with limited vertices and no textures applied, that will be "hidden" on top of your more complex visual mesh.
5. Boundaries
Showing some subtle boundaries (like the mountains below) is helpful to make the space more finite mechanically, but the skybox beyond can make it feel infinite!