How to create an NFT Dispenser to place in Metaverse Spaces or AR and distribute POP NFTs to Guests.
The video above walks through the process of creating a NFT Vending Machine or Dispenser that guests can click and receive an NFT.
Vending Machines can be placed in Metaverse Spaces or in AR.
Choose or Create NFT Design
This is the item or items that will be distributed by the Vending Machine. They can be any Design style.
Create New "Vending Machine" Design
Create a unique Icon or icon overlay for Vending Machines to differentiate from the original NFT Design.
The Main Design Asset (Image, 3D, Video) is what is displayed in AR or VR for guests to click and claim their rewards.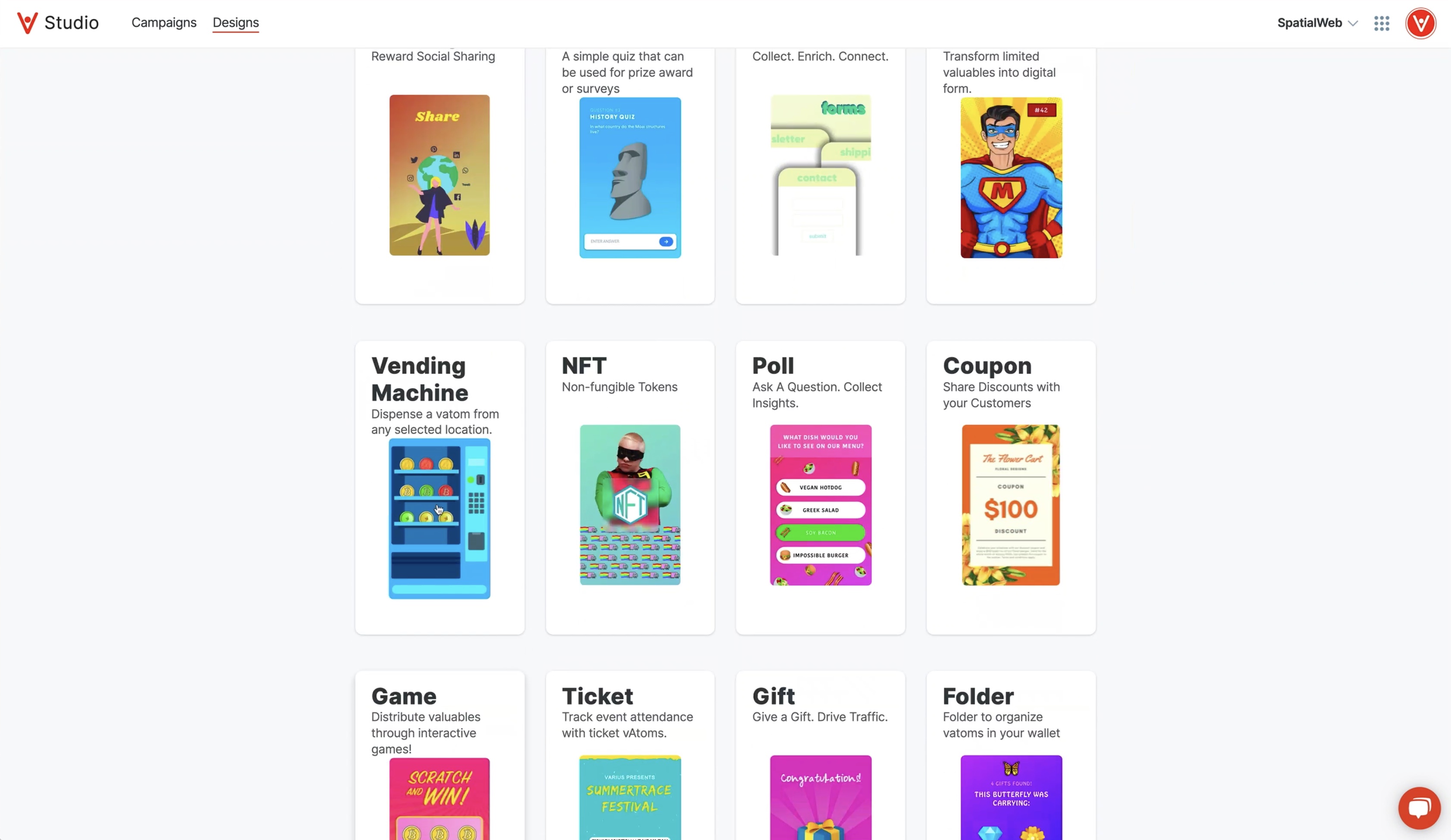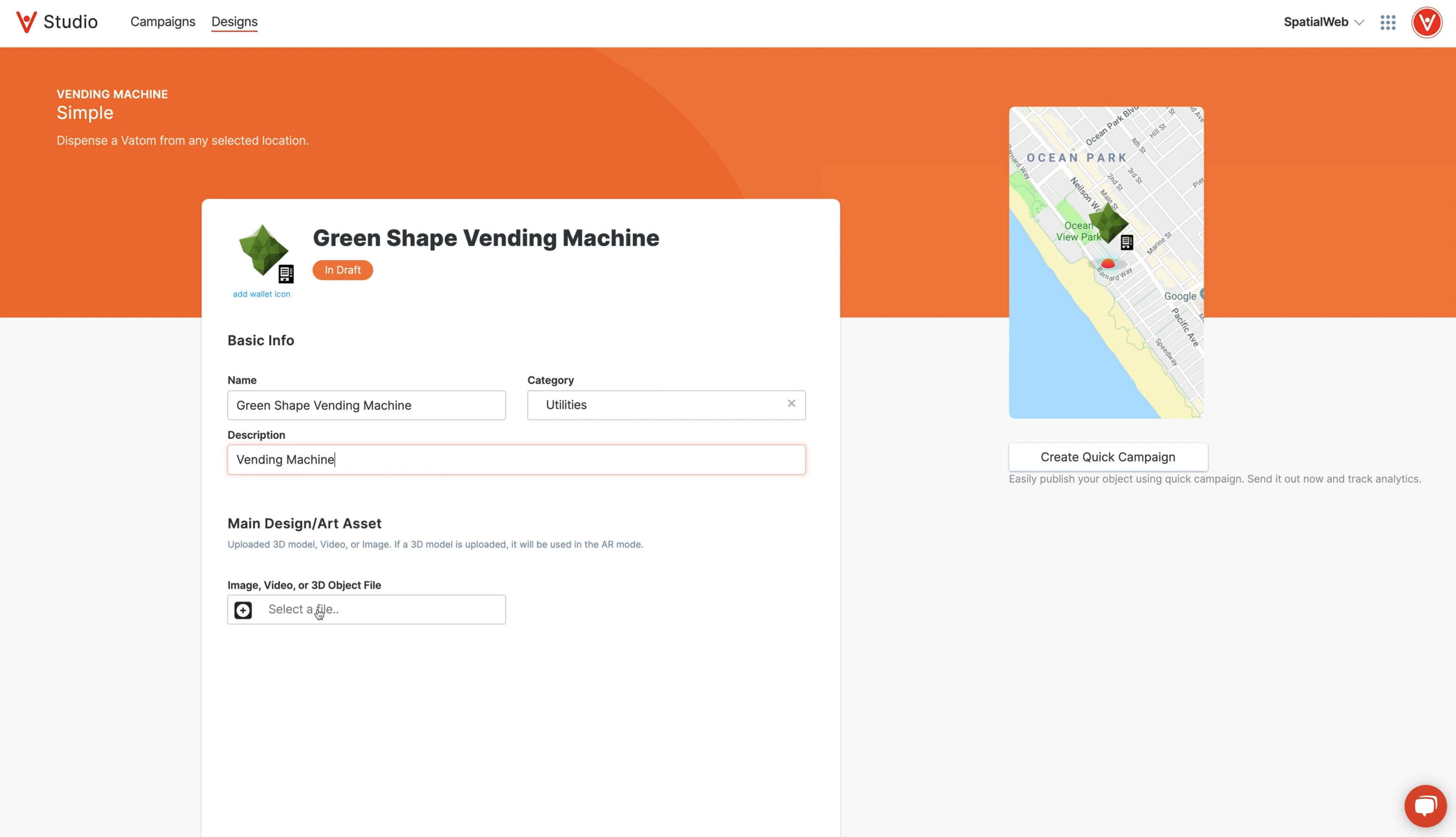 Create Advanced Campaign
a. Add Vending Machine Design to Campaign
b. Add NFT Design to Campaign
Vending Machine "Add Trigger"
When the user Dispenses
Then...

Send Vatoms

to send a specific NFT or set of NFTs.
Then..

Send Prize Vatoms

can be used to send prizes based on probability or sequence.
'Send Vatoms' Settings
Select Objects: Choose Designs that you would like to be dispensed.
b. Which User: Current Owner
c. How Often: Will the vending machine dispense every time or only one per user?
Which 'Nonce'?: Unique identifier to mark the start of "one-per-user". If nonce is changed, everyone will be allowed to take another.
Distribute Vending Machine to Email
1. Create a New Distribution and use "Send to Email" to send yourself a vending machine.
2. Use the "Drop" behavior to place your dispenser on the map.
Drop Vending Machine in AR or in Metaverse Space: Only Admins and the user who drops the Vending Machine can pick up the Vending Machine. Other guests can click on it and receive their gift NFT.