How Do I List an NFT to Sell?
Once you have completed the Banking Info Setup in Vatom Studio, you will be able to sell and re-sell NFTs on the Marketplace.
If you would like to be paid in ETH, connect your Metamask or ETH wallet address.
Sell NFTs you've created with Vatom Studio
1. List your NFT on the Marketplace:
In your Vatom Wallet, select the NFT you would like to re-sell.
Open the Dropdown Menu and select "Sell".
Set your price and list your Vatom on the Marketplace. 
You can create a private sale link by selecting "Hide on the Marketplace"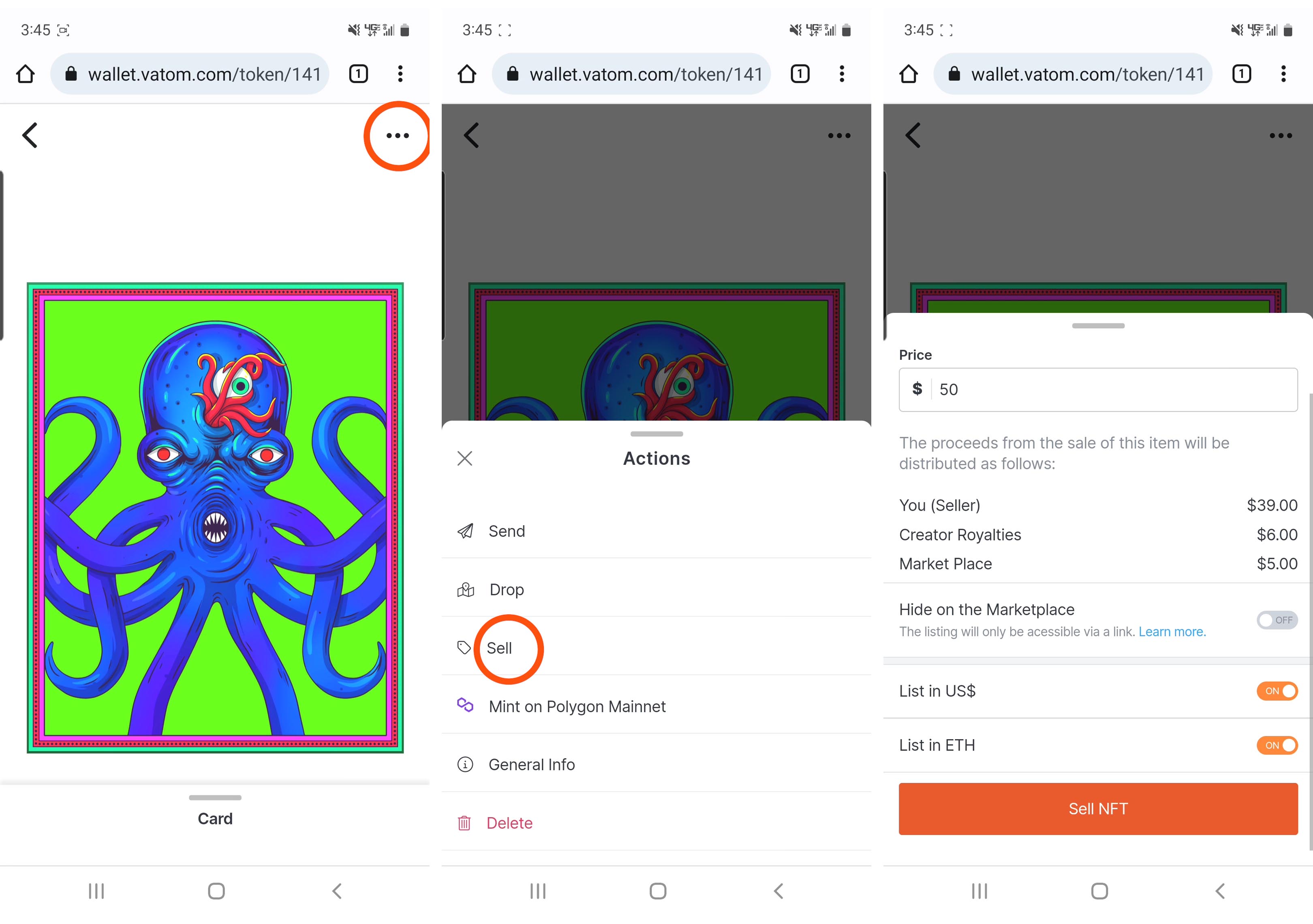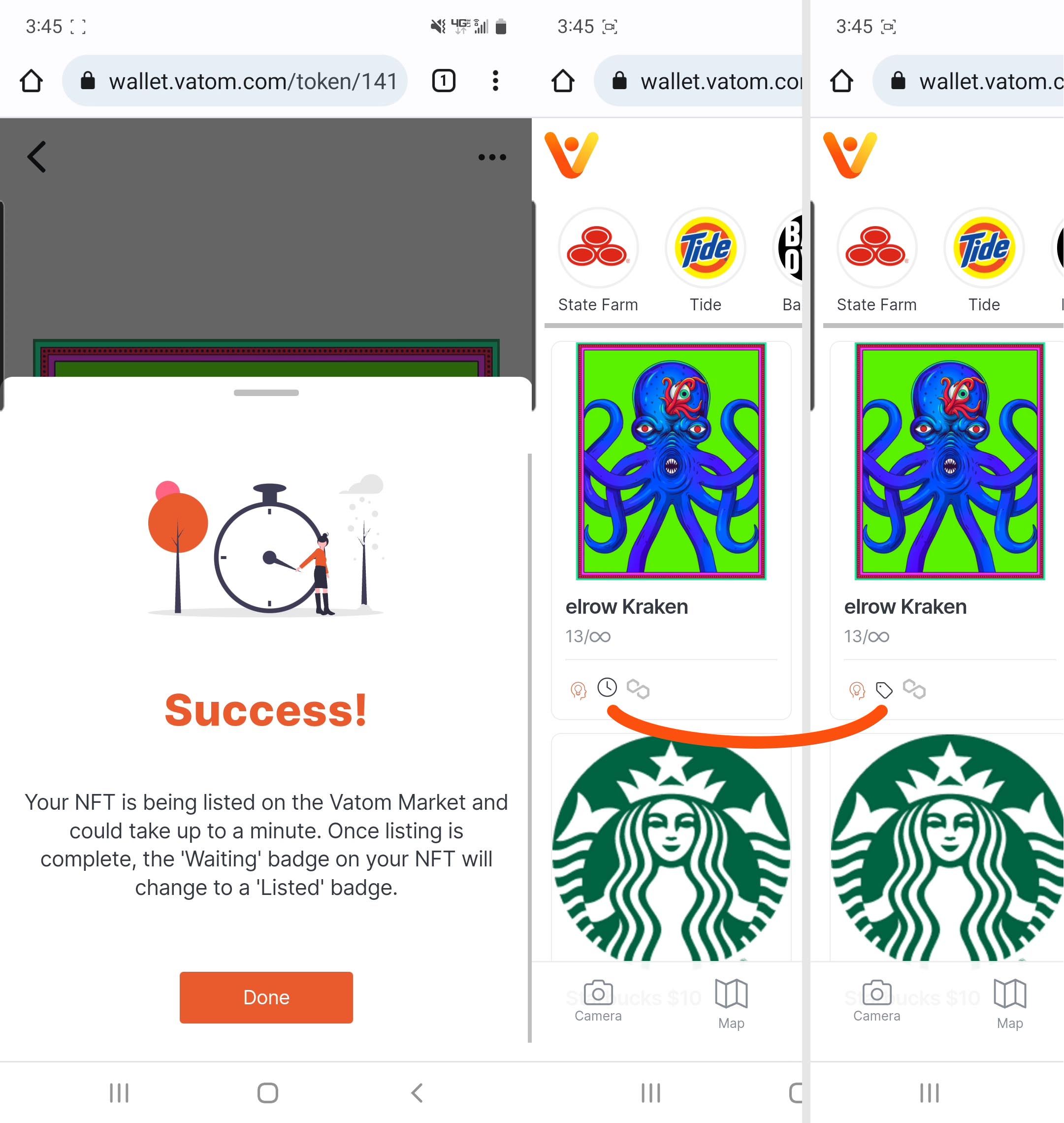 View & Modify Your Marketplace Listing
Once your NFT is for sale on the Vatom Marketplace, you have two different options in the Actions menu.
View in Marketplace will display the Marketplace Listing and allow you to copy the Marketplace URL for your listing.
Remove From Sale will remove your listing from the marketplace.

The "Sell" option is only visible when accounts have properly set up banking info in Vatom Studio > Settings > Banking Info 
Vatom Creators can also limit the ability to sell their NFTs. If you have set up Banking Information and do not see the "Sell" button, this object may be restricted.