Environment Lighting Controls
Environment Settings are found in the Editor > World Editor > Environment. There are several controls that affect the overall lighting and brightness of your scene and objects.
Ambient Light Intensity & Color - Ambient Light affects the overall brightness of the scene and objects.
Sunlight Intensity & Color - Sunlight is a directional source that creates highlights and reflection
Use Skybox as Environment - Uses the Skybox or Cubemap as the "environment" and a light source for your scene.
Fog Color - Fog washes out everything in your scene at a set distance. You can use fog in addition to Render Distance to pre-load objects in a new area out-of-view as a user moves towards it.

Object Rendering Settings
Sometimes you may notice that your objects look different inside your space than they did in Blender. To achieve the result you are looking for, you will need to tweak the Shading Type in the object's Render Properties.
Spaces allow simple and lightweight PBR (Physically Based Rendering) Textures that use scene lighting to render in-world lighting effects, or reflect a Skybox HDRI. Choose Standard (PBR) shading for simple image and PBR textures to use
If you have baked lighting and materials onto a single image mesh, setting the shading type of the mesh to "Basic" will provide more accurate results within the space and the texture will not interact with the global environment lighting.
In the example above we see three different types of texturing from back to front, a Simple PBR Color Palette with Vector shading, Small PBR Image Textures, and lastly baked-in textures & lighting.
The left-hand side is rendered with "Basic" shading without environment lighting (best for Baked-in Textures).
The right-hand side is rendered with "Standard PBR" which uses environment lighting (best for simple coloring).
Keep PBR Texture Images as small as possible
Recommended 256 or 512px
Max 1024 x 1024 px


Only use PBR textures for 3-dimensional objects. Flat Planes should have lighting Baked in.
Skybox Environment
The environment Skybox is a persistent image that wraps around the entirety of your space, it's the "world" outside of your scene environment. The skybox does not move and is always visible, with the option to reflect off of PBR textures.
You can choose a simple color, our default skybox image, or upload your own custom Skybox or Cubemap.
1. Skybox
Use a 360º Panoramic HDRI Image (jpg or png). Our default Skybox is a blue-sky view from the clouds, overlooking a mountain range.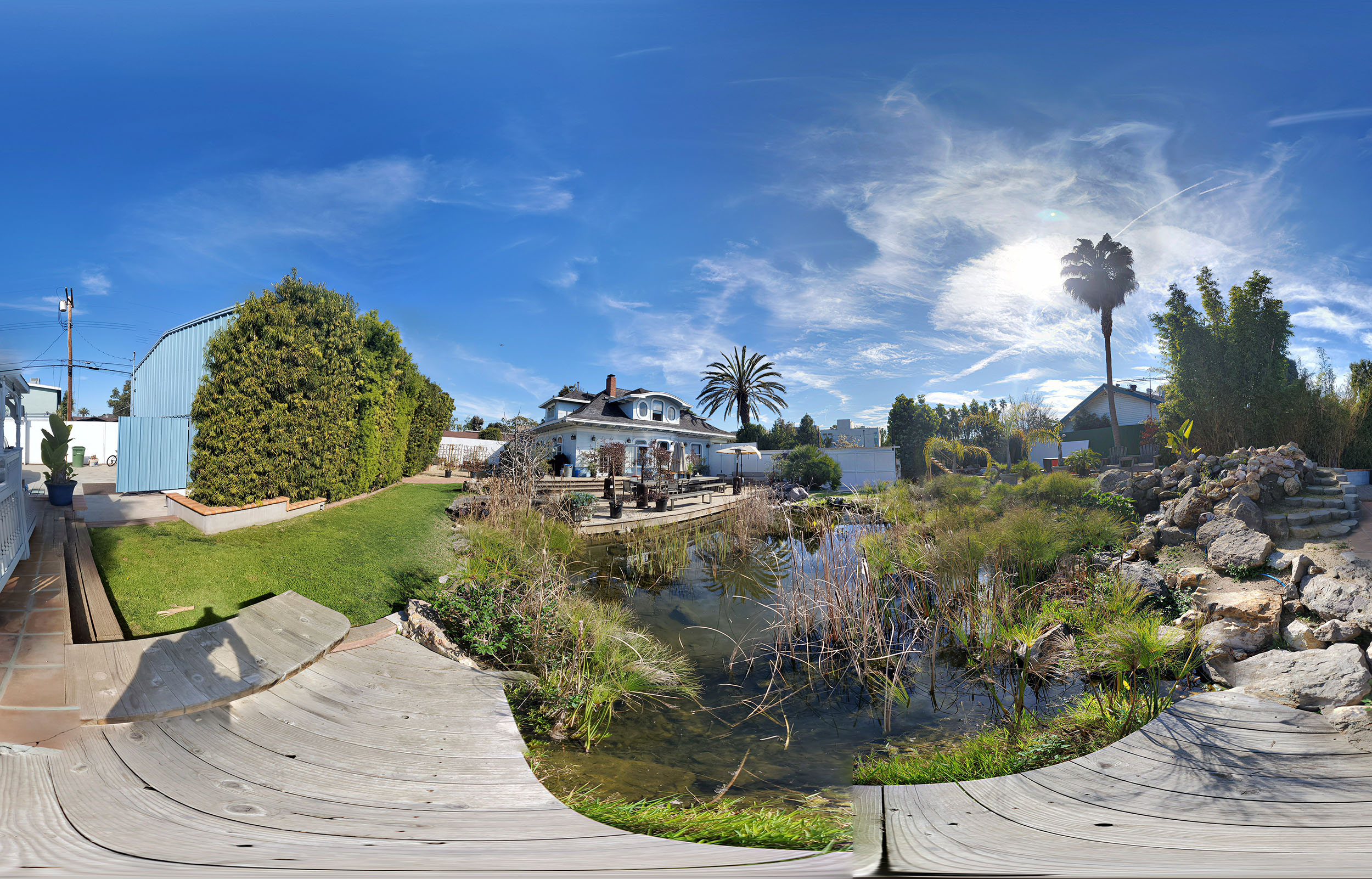 2. Cube Map
Cubemaps are a set of 6 images. Front, Back, Left, Right, Top, Bottom.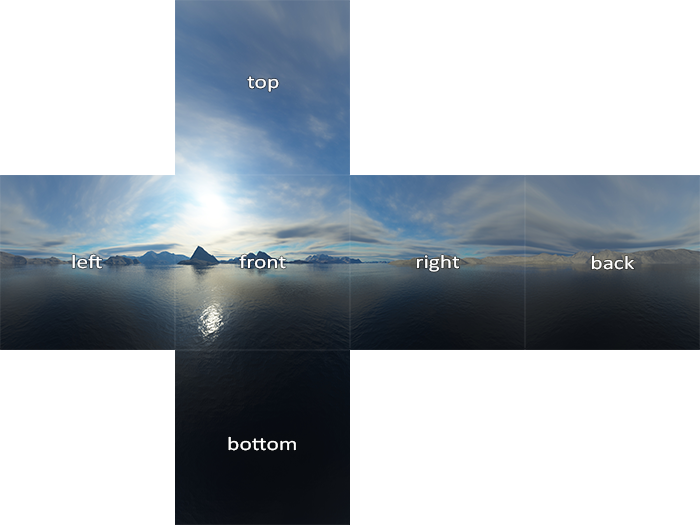 World Effects
Changing "Effects" in the World Settings will cause rendering problems with the 3D Web Frame Plugin. DO NOT Change World Effects settings if you are using 3D Web Frames in your space.
Adjusting Image Colors
If uploaded images are appearing darker than expected in your space, you can set a 2.2 gamma curve by opening image files in Photoshop and setting an exposure filter to lighten the image.