How do I list an NFT that includes a physical item?
To list an NFT that includes a physical item, you must be a registered seller with your KYC and bank credentials set up in Studio. 
Select 'New NFT' and create an NFT as you usually would.
Select 'Start Selling' if you wish to distribute to the marketplace. 
At the time of distribution when you would usually set the price, you should check the box "includes physical item"  
Enter a description of the physical item that will be displayed on the listing.
Enter an email address the buyer can contact you with questions. 
Accept terms and conditions
Select LIST
You will see your item on the marketplace within 5-10 minutes.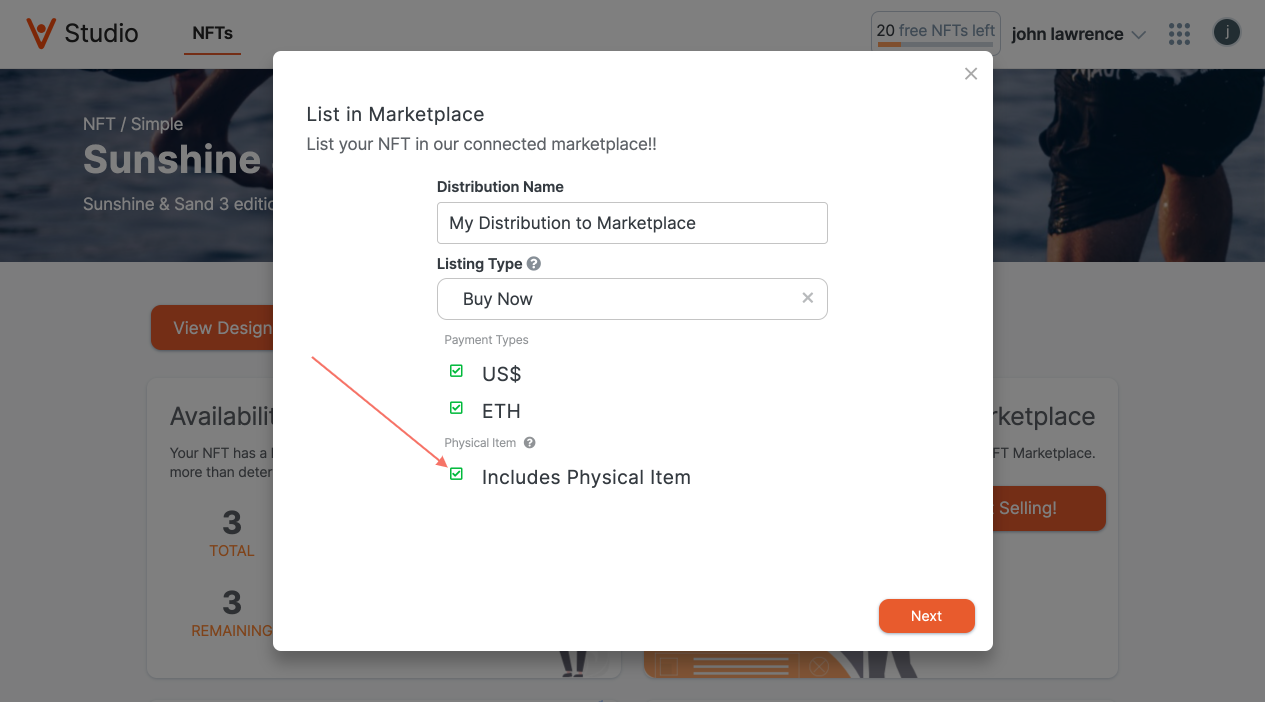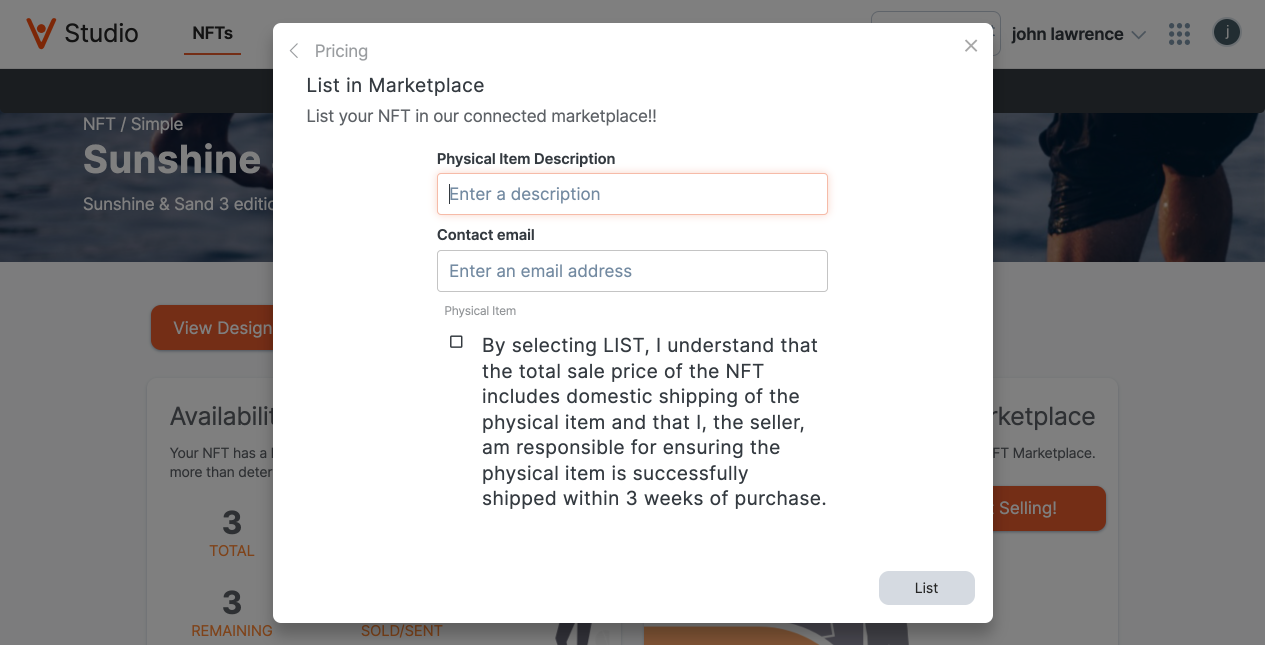 How do I add photos of the physical item to the listing?
To add photos: 
Navigate to vatom.market.com and sign in with the same email address you listed the item from Studio on. 
Find your listing by viewing it on the home page or searching for the name of the listing in the search bar. 
On the listing, select the Physical Items Tab and select the + button.
Upload photos and refresh the page. 
You will now be able to see the photos you uploaded
NOTE: Only you can upload photos to this listing. Other users can only see the photos. Make sure you are signed in before trying to upload.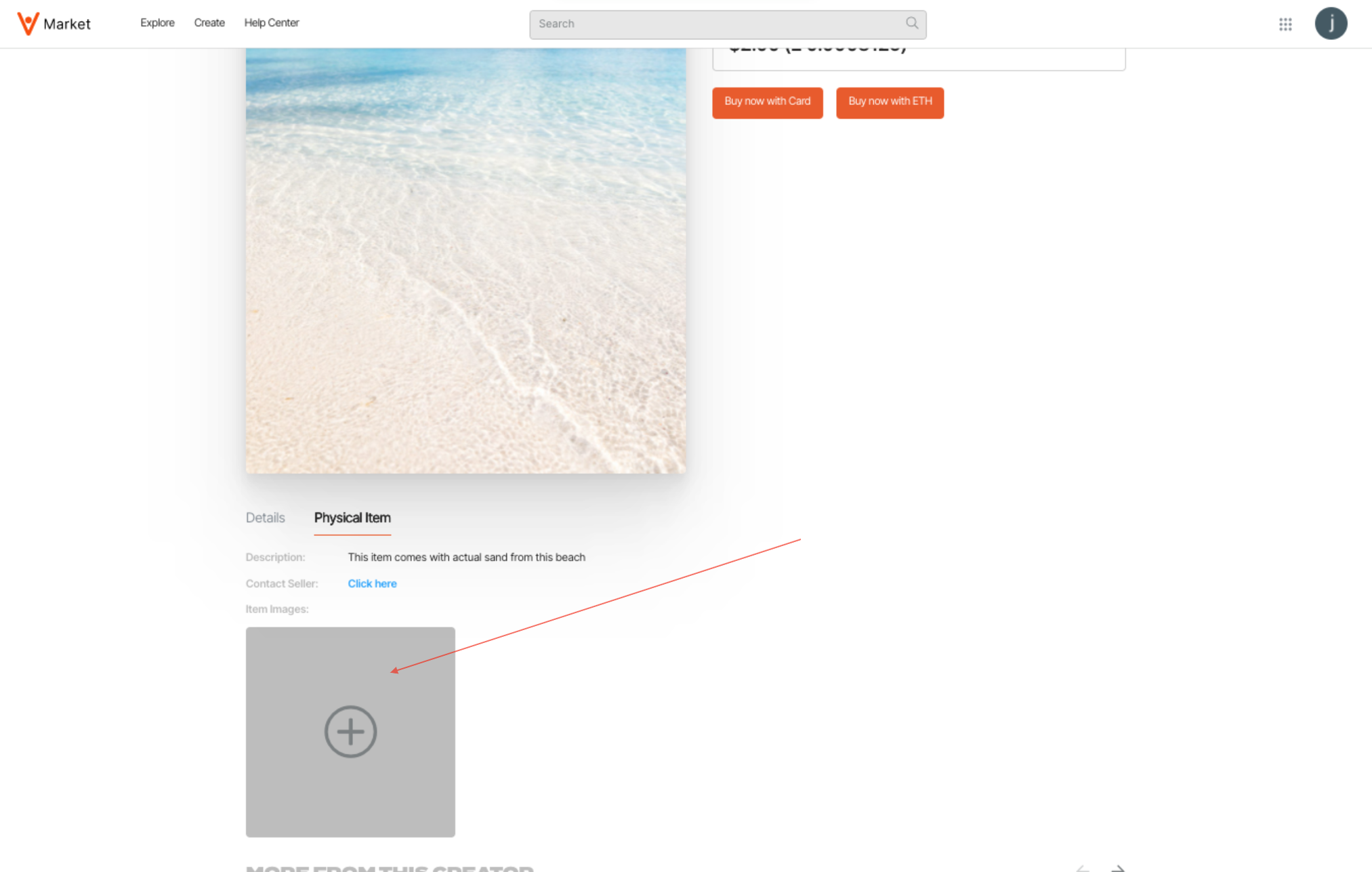 Before Uploading Photo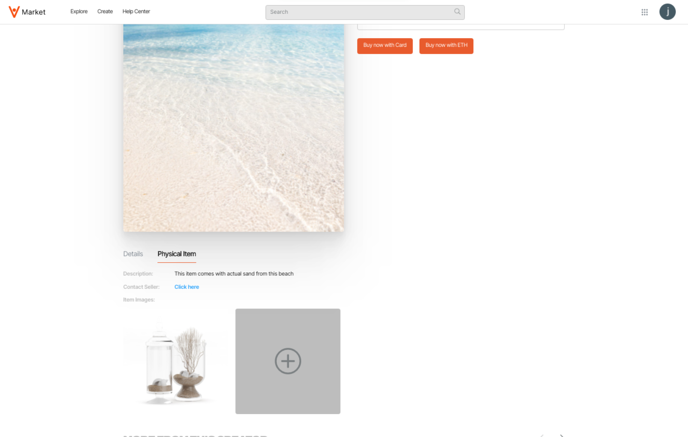 After Uploading Photo
Note: When including a physical item to sell, it will only be included in initial sales. 
After the sale: After the sale, you will be notified of the sale via email. The seller (you) will receive an email with the buyer's name and address. You are required to send this item within 3 weeks of receiving this email or you will receive strikes on your profile that will serve against your seller reviews.