The 3D Web Frame Plugin lets you insert Embeddable Web Content onto planes, images, and rectangles in the 3D environment.
Install "3D Web Frame Plugin"
Add Web Frame Component to a default Rectangle.
Add Embedded Content like YouTube videos, miro boards, google docs and more.
Set load Proximity
Note: Web frame content content is actually layered on top, and will not be visible in VR or on devices in "Low" graphics quality mode.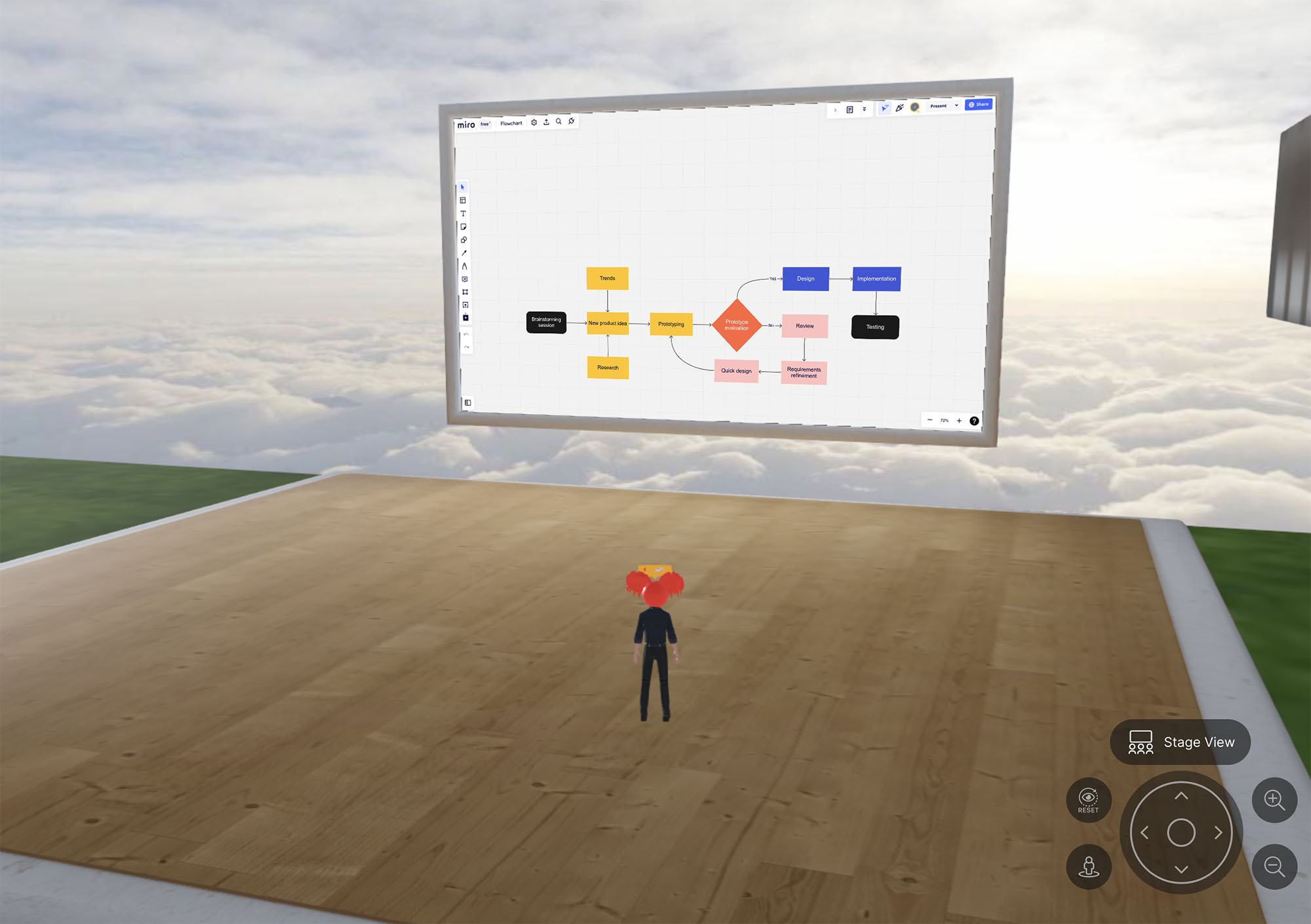 DO NOT change any World "Effects" in the Advanced Editor if you are using 3D Web Frames. Reset World Effects to Default if you are experiencing issues with this plugin or with items loading properly.
Using the 3D Web Frame Plugin
Install "3D Web Frame" Plugin from the Plugins Marketplace
Select the Image, Plane, or Rectangle that you want the media to play on. Web frames can only be used on flat surfaces.
In the Object Properties > Components tab, Add Component > Web Frame
Modify settings. For most YouTube and Vimeo videos, set Aspect Ratio to 16:9.
URL: iFrame Source URL to play in the web frame. See Embeddable Content for examples.
Background Color: White
Scale: 1
Visible Distance: The Web Frame loads when someone is within this distance from it
Aspect Ratio: Set the Aspect Ratio to fit the size of your screen shape. This will help render the iFrame properly.

1:1 (Square)
4:3
16:9 (Default Video: Recommended)
3:4
9:16 (Vertical Video)
3:2
2:3