Creating your own personal space is incredibly easy!
Sign in or Register with your Email or Phone number at spaces.vatom.com.
Choose "+ Create A New Space"
Give your space a name and description
Choose one of our template spaces or start from scratch
Configure Access Settings
Choose @handle for your Space
Create a New Space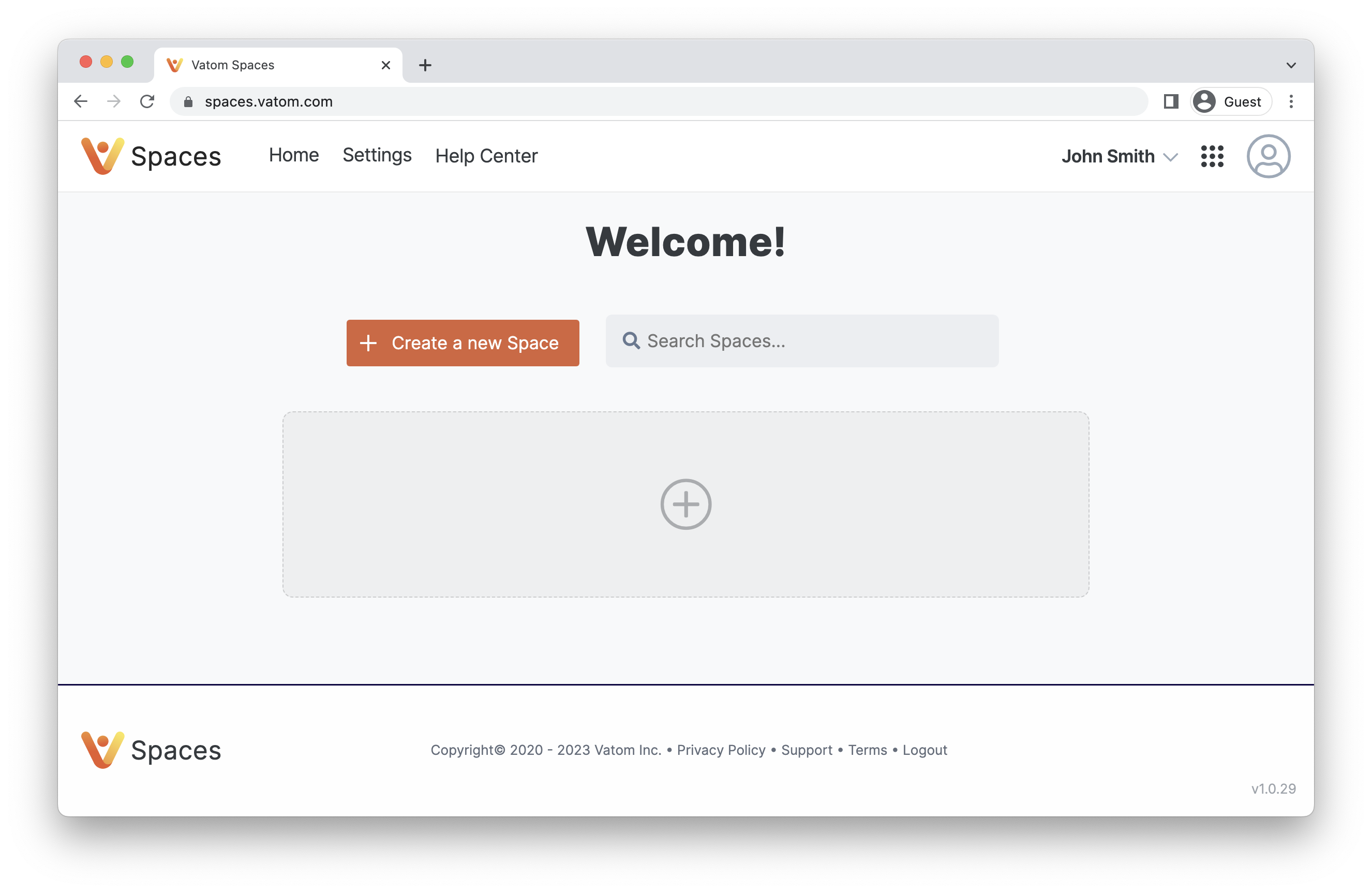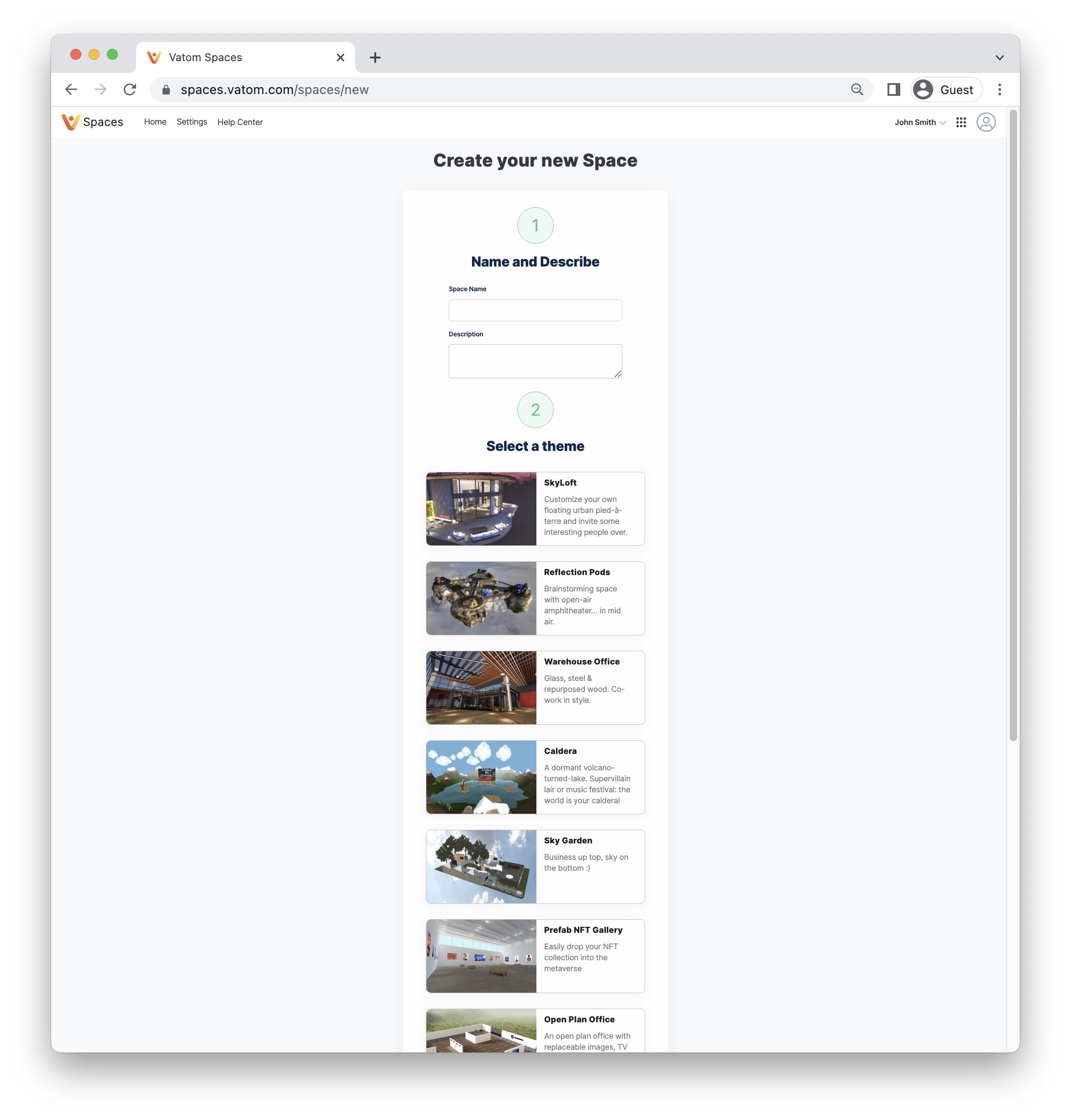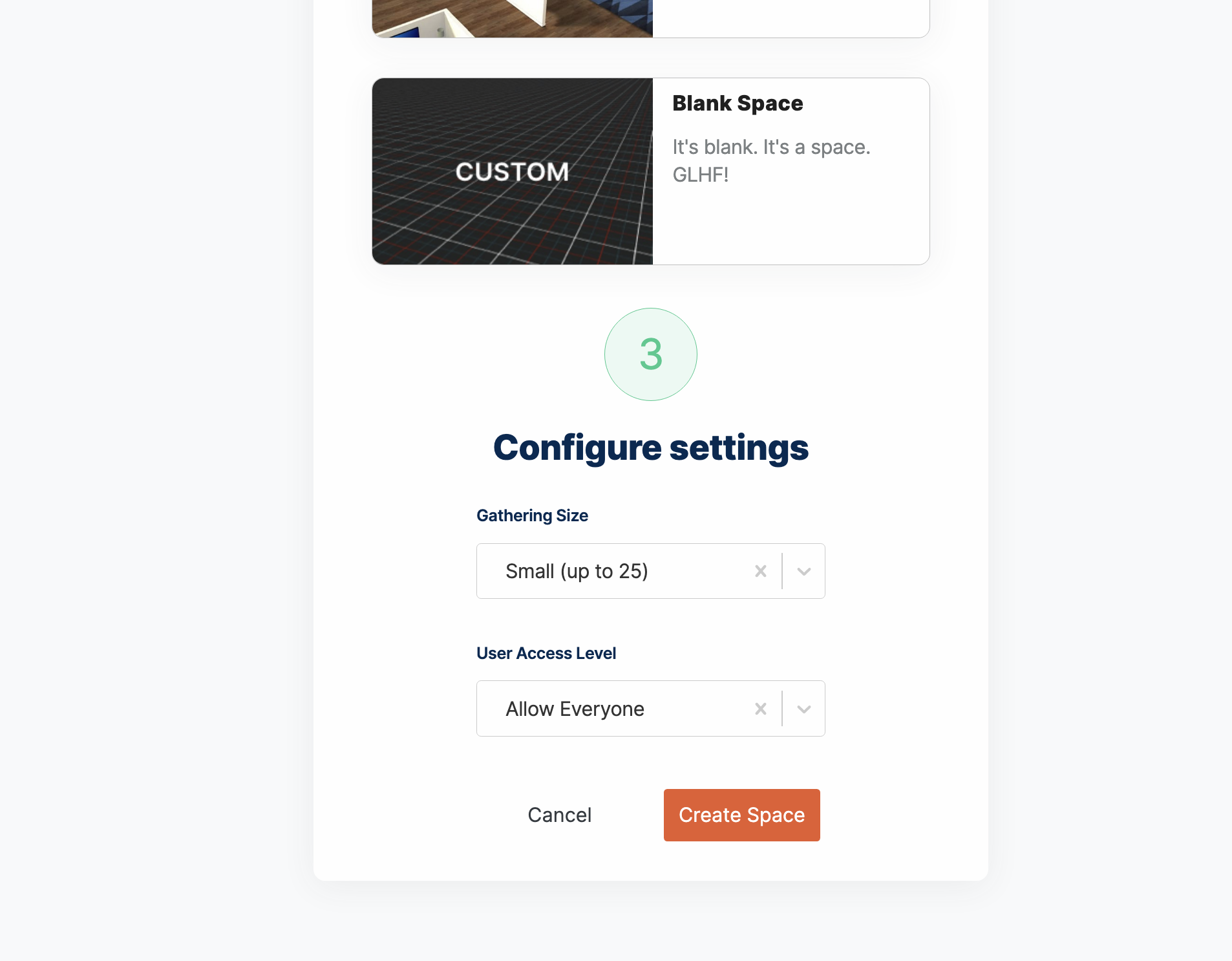 Customize your @handle
Press the pencil icon next to "Handle" to customize your space handle. When updated your custom link will appear below to copy and share.