As a partner, what do I need to prepare my customized storefront?
There are a few items you will need to prepare so that you can have a customized storefront.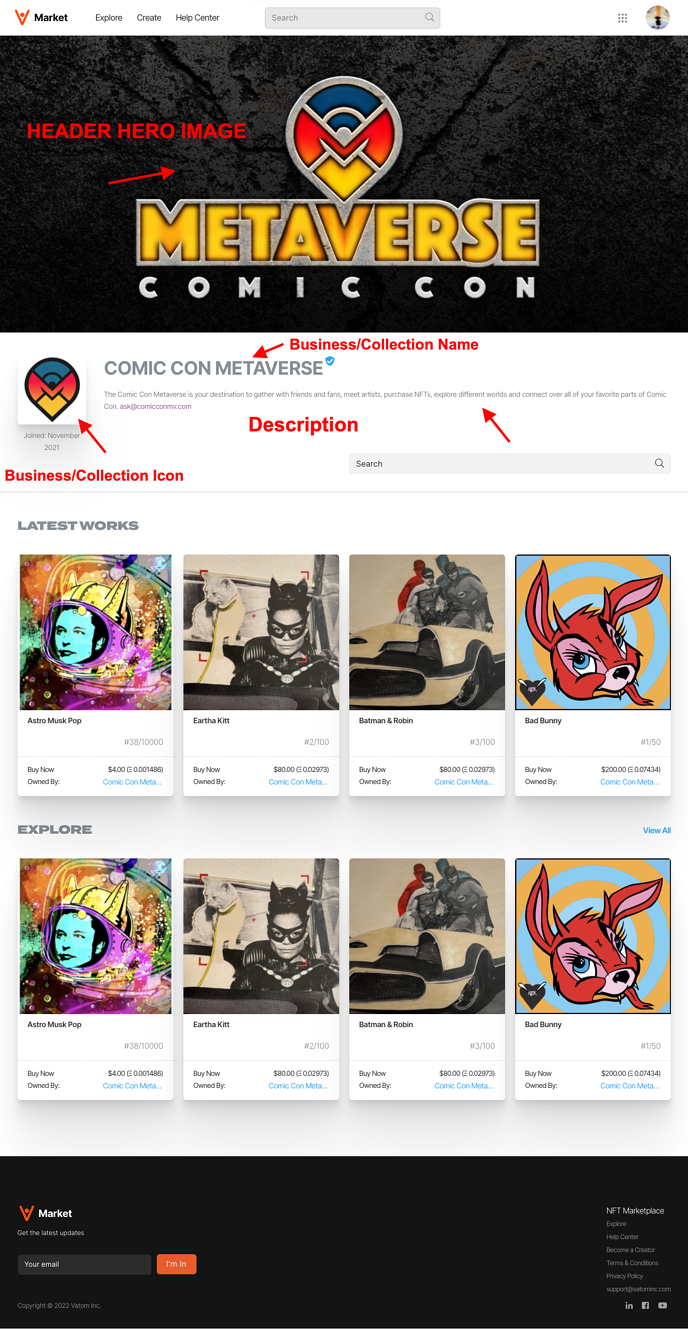 Header Image
Height: 600 px
Width: 1300-1400 px
Company/Collection Icon
Height: 300 px
Width: 300 px
Name of Company/Collection
Give us the exact name you wish to appear as the business or group.
Short Description
Character Count 0-530
A brief description of the company, the mission, or the collection.
Social Links
Website
Instagram
Discord
Twitter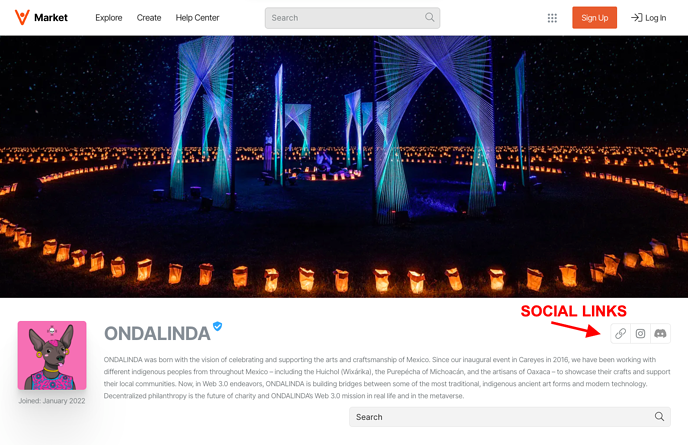 Contact Email
Please give us the contact email that the owner wishes to be contacted at in case there is an inquiry on the order by customers. You can choose for this to be exposed or hidden.
ETH Address For Payment Acceptance
If you wish to accept payment in the form of ETH, please enter your ETH address or send it to your business representative to insert it for you. If you do not wish to accept ETH, please tell your business representative.
Banking Address for Payment Acceptance.
Before your team can create your storefront, you must complete the KYC process and link your bank account so that you can accept payment. Vatom uses Stripe Express for USD$ payment.
How to add Sales Payout Information