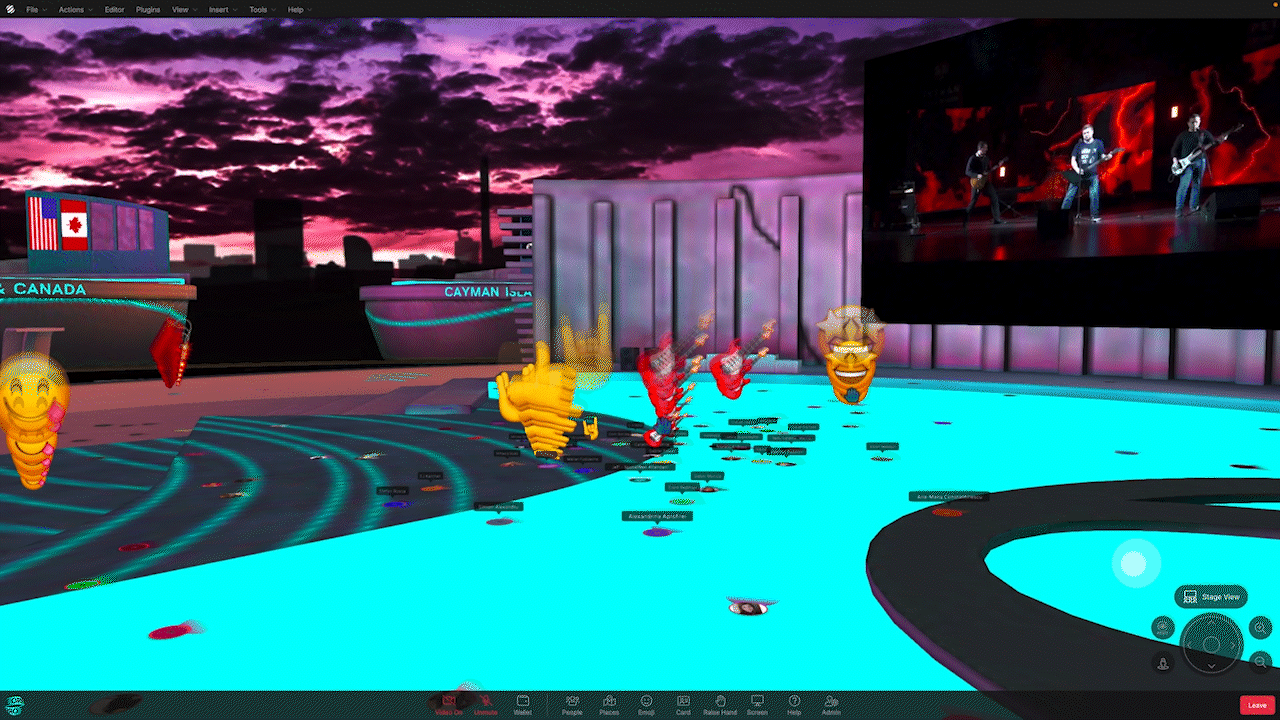 It's the short form lexicon of the entire internet. 🤣 Why would it also not be in the metaverse? 🤷‍♂️ Emojis, along with Chat, is the least confrontational or demanding way for inhabitants of the metaverse to express themselves. This plugin enables all standard Unicode emojis, which are all searchable.
⚠ Emojis are intentionally rate-limited so that visitors cant spam them over and over. Not again.
There's only so much oxygen for unicorn emoji, or dancing twins emoji, or hamburger emoji, or… well, you get it 🍔
Get the Emoji Plugin for your space from the Vatom Plugin Marketplace
Using the Emoji Plugin
To use the emoji plugin simply press the Emoji button in the User Bar. An Emoji menu will appear on the right hand side of the screen with all the emojis you can emote with.
Click any emoji to throw it in the air above your avatar's head! This is a great tool to publicly react during events, presentations, and more.
Your most recently used emojis will automatically save at the top of the list. Now shoot off some emoji show everyone in the Space how you are feeling! 🎉🍾
If you do not see the Emoji button at the bottom of the page, this plugin may not be installed in the space you are visiting.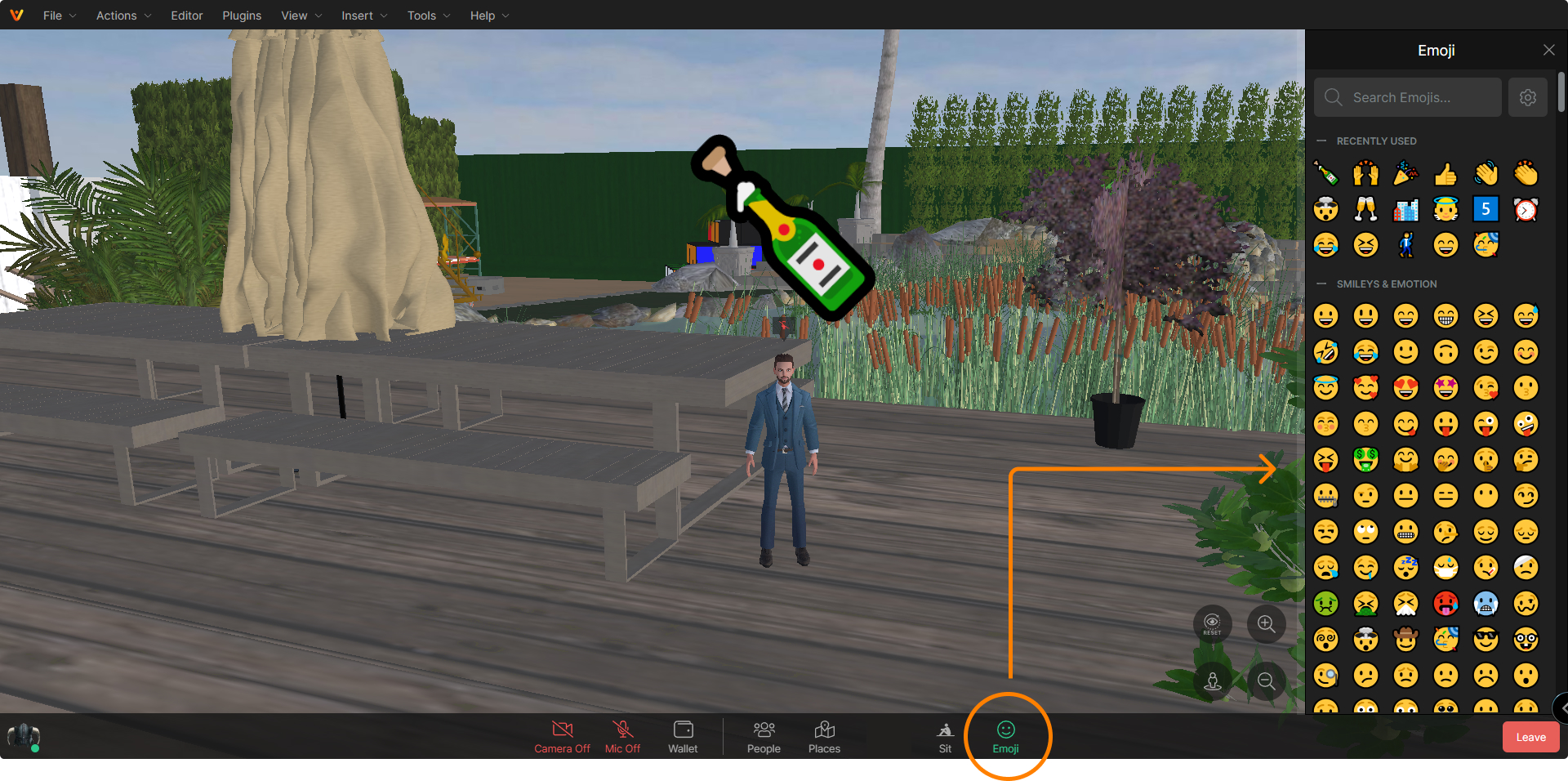 Admin & Emoji Settings
As an Admin, you can customize the emoji that are available to be thrown in the air. Sometimes it's better to have fewer options, maybe you only want emoji related to your event, or maybe some of the less work-friendly emoji should be poo-poo'd 💩.
Manage your spaces' available emoji by clicking the settings cog ⚙️ next to "Search Emojis..."
Show All to enable all Emoji
Remove All to disable all Emoji
Click an individual emoji to enable or disable it.
Emoji section headers (ie Smileys & Emotion) will still appear with a limited list.