You can create or login to your Vatom Account by going to either of the following dashboards.
Login
Enter your Email or Mobile Number in the login field on the left, or choose a SSO option on the right-hand side.
Some businesses restrict the type of login that you can use for Vatom. You can always manage your account and add additional login addresses or SSO at a later time.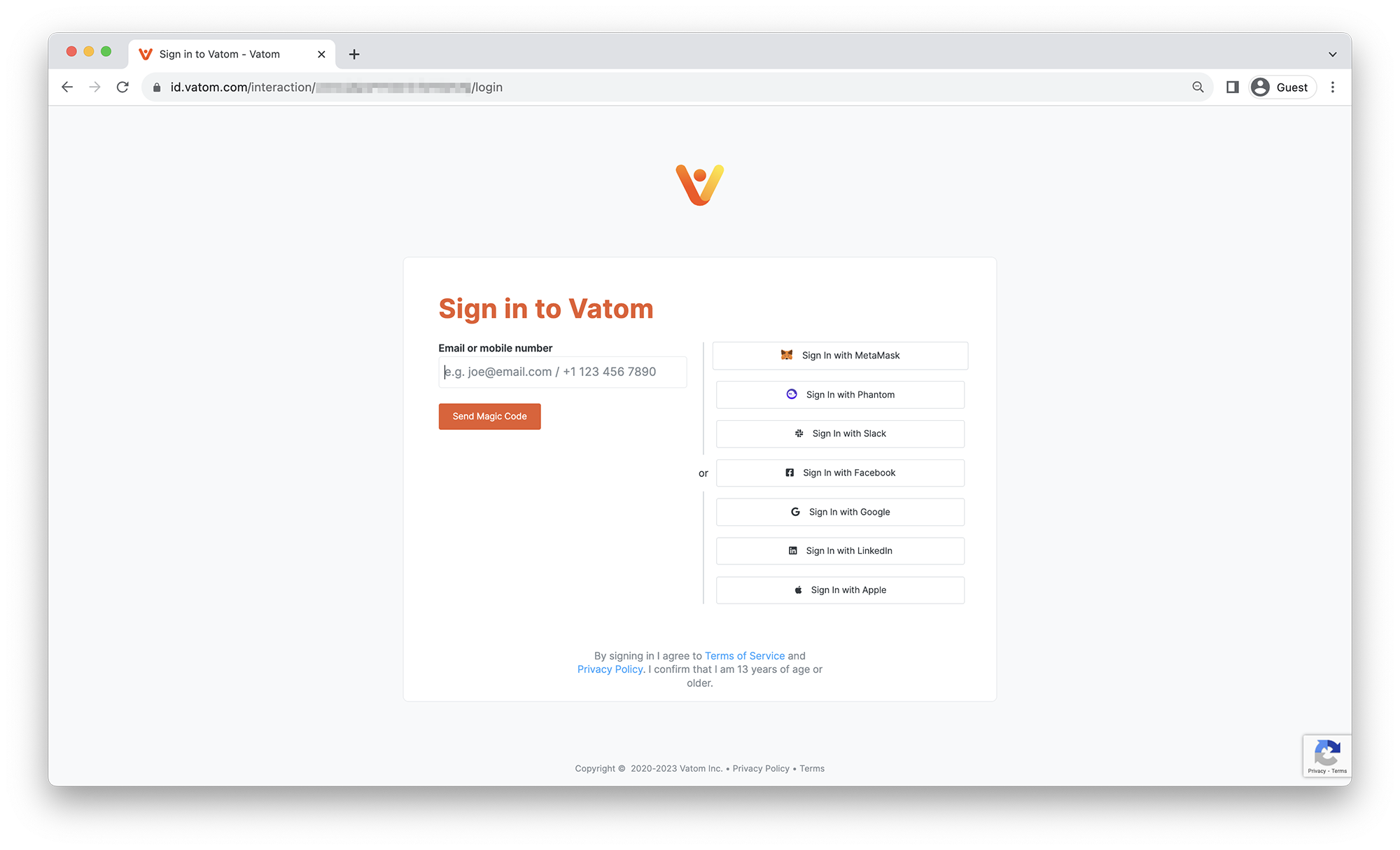 If you use your email or phone number, Vatom will send you a one-time-use "Magic Code" to verify the phone or email address provided.
These Magic Codes usually arrive immediately, and expire after 10 minutes.