Admins can use the System Alert plugin to send a toast message to everyone in the space. This is helpful to notify guests of events and activities within the space.
https://market.vatom.com/product/system-alert/
Using the Plugin
With the plugin installed, Admins can create an alert by clicking Admin > Alert in the User Bar.
The alert will only display plain text messages up to 200 characters.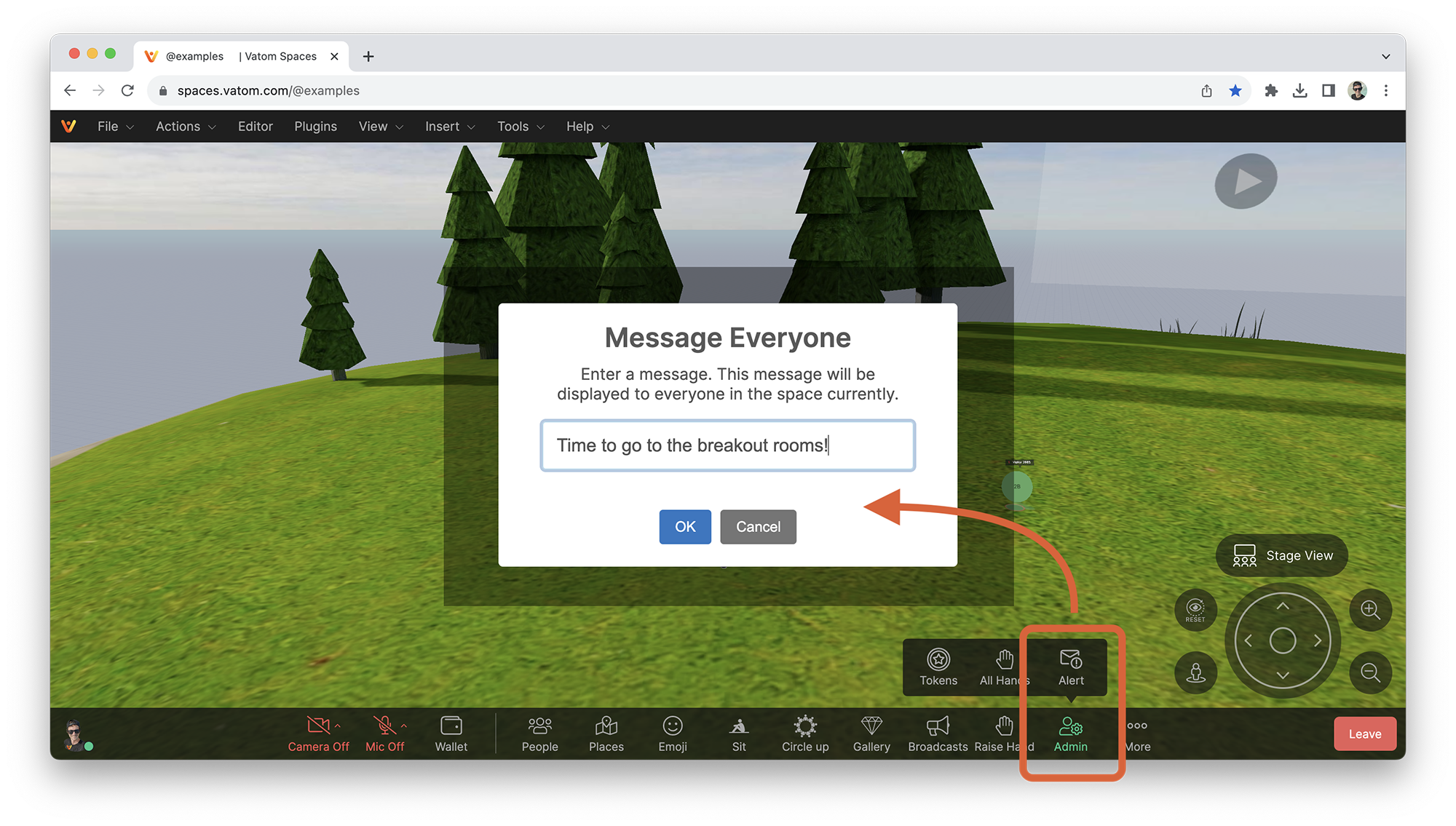 When the message is sent, all users in the space will see a toast message above the User Bar.
This message will disappear once clicked or will fade automatically after several seconds.