Having your guests first enter your space in a safe and comfortable area makes for a great first impression.
Having a wide-open entry area where guests can get oriented and learn the basic controls will lead to an overall better experience. This can be a designated area, or a completely different environment with a portal to enter the "Main Space".
This is also a great place for an Orientation Video, the Tutorial Plugin, or Metaverse Attendants who are real people stationed near the entry point to help troubleshoot and start guests on their journey.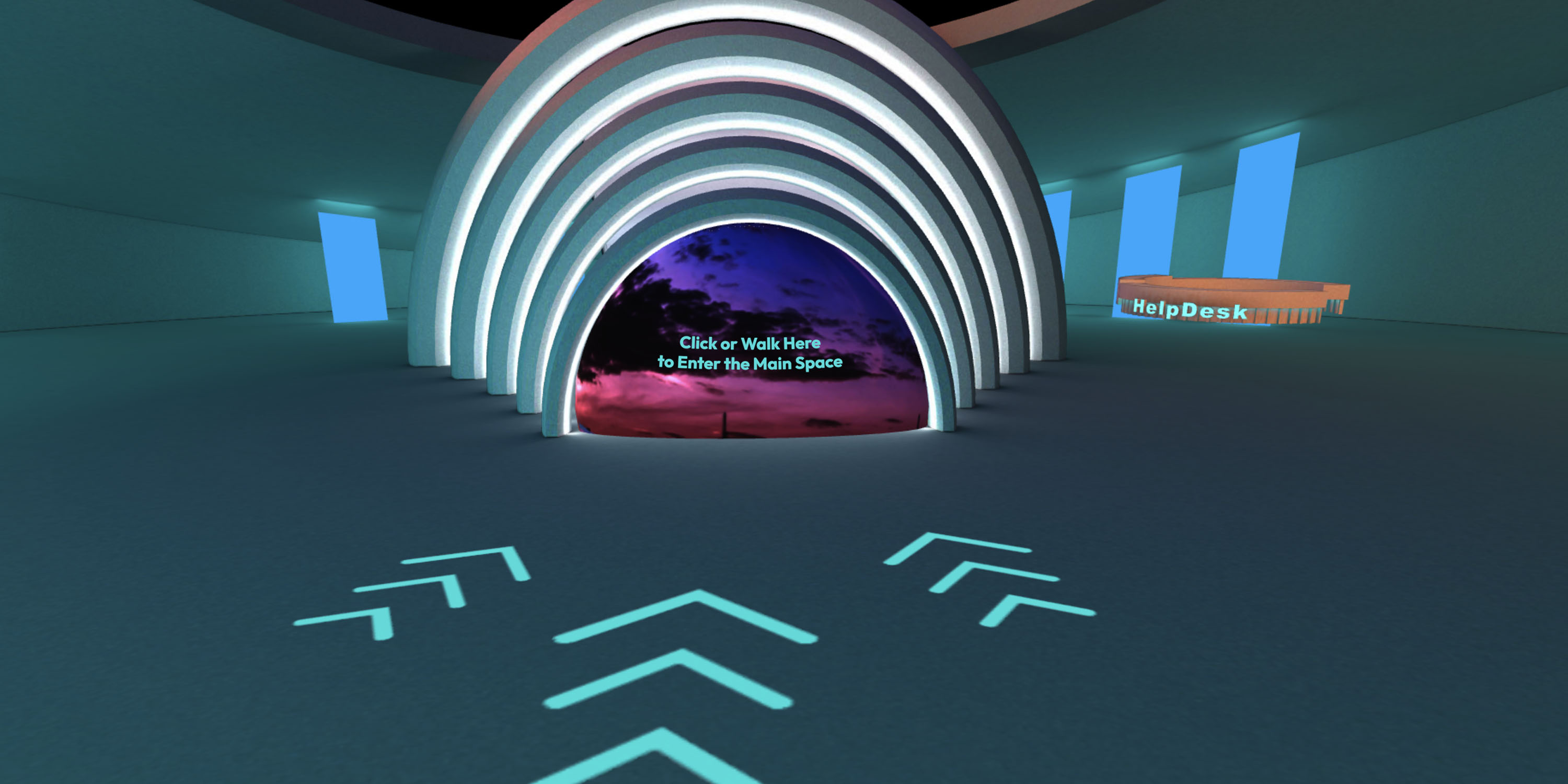 Set Entry Position
Entry settings are found in the World Editor.
Move your avatar into the ideal Entry Position and then press Use My Current Position. This will save your current position as the entry point.
Set a Spawn Radius to randomly place guests within a set distance away from your entry position. This is helpful so guests don't enter right on-top of each other. 3-5 meters is recommended.
When guests leave and re-enter the space, they will return to the same place they were when they left.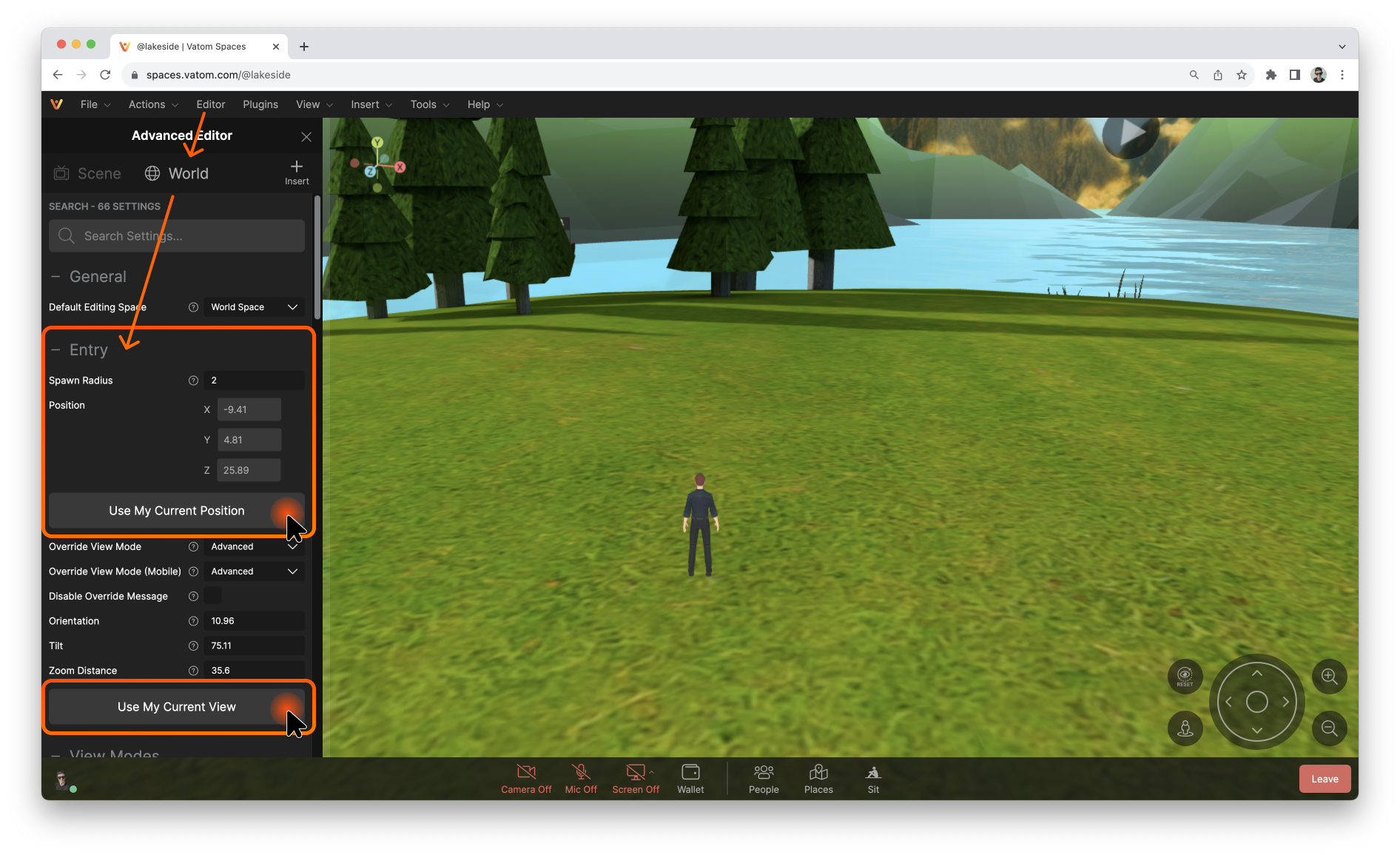 Set Entry View
You can set the specific view angle that guests see when they first load the space, as well as the camera mode if preferred.
Position and zoom your camera to the ideal view, and then press Use My Current View. This will set the Orientation, Tilt, and Zoom Distance automatically based on your current view.
Read more about Camera and View Controls
Set "Home" Position
You can also set a Home position, which is always found in the Places Menu. Use the places menu to mark important locations where guests can teleport. By clicking the place in the Places Menu, the user is taken directly to that position.
Read more about configuring and adding "Places" to the Places Menu