To upgrade your account and publish NFT campaigns, you must add a "Payment Method". Find this by clicking the profile image in the top-right and choose Account.
Then choose Payment Method from the account tab.
Add your Credit Card information with our 3rd party provider.
Marketplace Payout Information for NFT sales is configured separately in the "Settings" tab.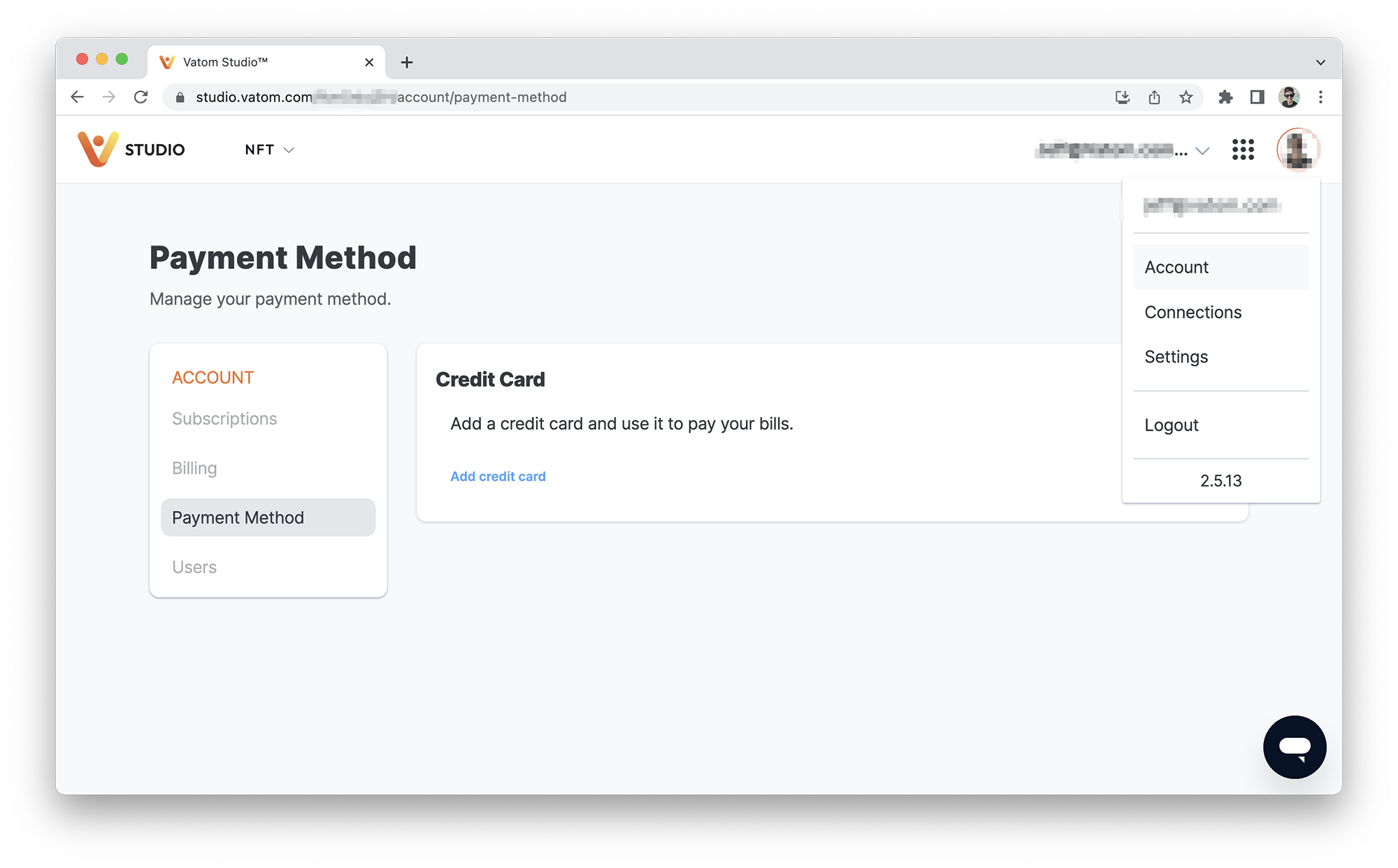 Once you've successfully added your Credit Card information, please contact us to upgrade your account.