Controlling Audio & Video Settings in Vatom Spaces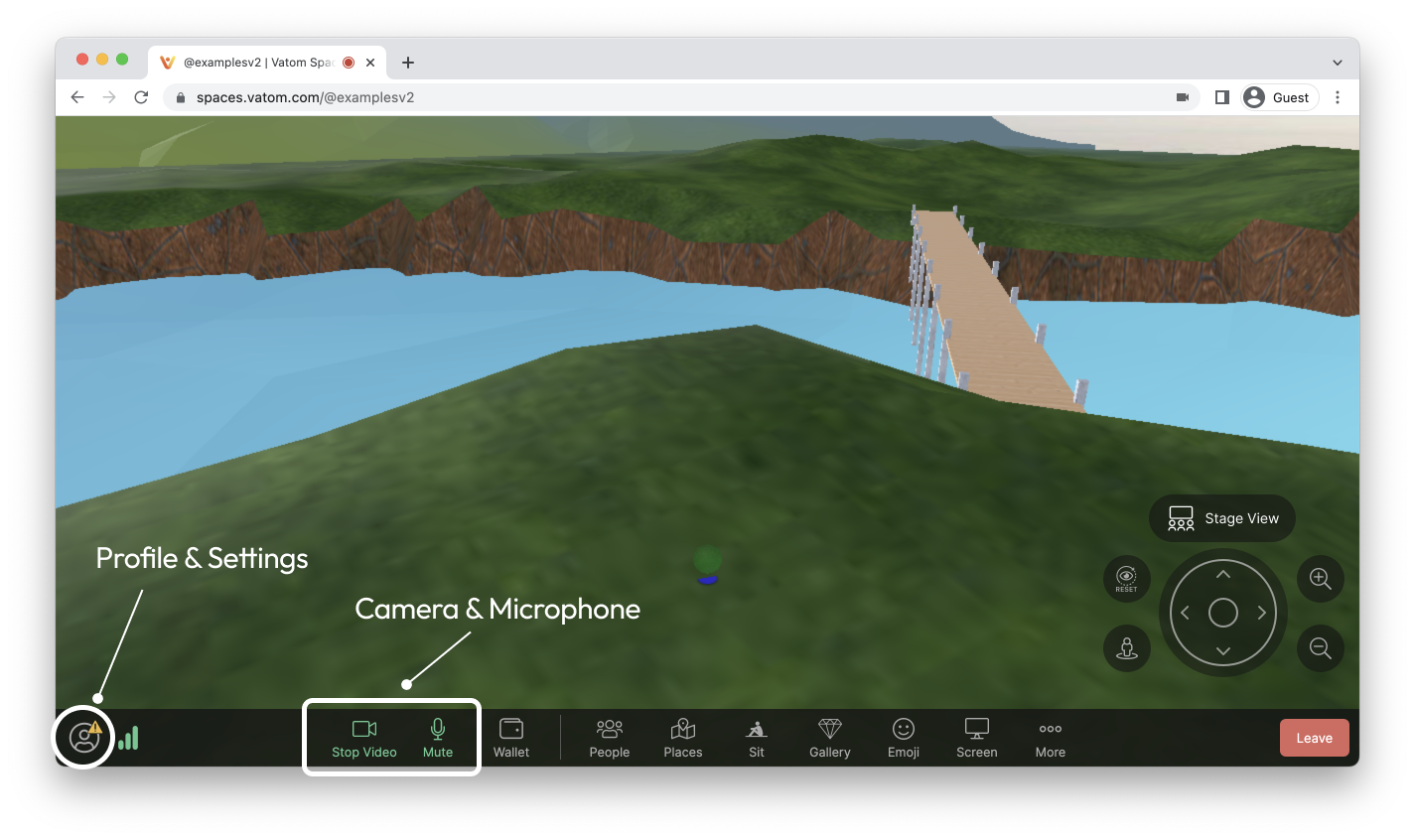 The Control Bar at the bottom of the Spaces screen allows you to turn your camera on and off, mute/unmute your microphone and much more.

Camera On/Off
Clicking "Camera On" turns on your webcam and displays it as a circle above your avatar in Spaces. Anyone around you can now see your webcam. Click "Stop Video" to remove your video avatar and close the webcam.

Mic On/Off
The Mute/Unmute button in the Control Bar allows you to quickly mute and unmute your microphone in Spaces.
When Muted, your avatar will show a red circle around it (pictured above). When speaking, your avatar will emit a halo as you speak (pictured below).

Push-To-Talk
Pressing and holding the Spacebar activates "Push-To-Talk", meaning the microphone will activate or de-activate only while holding down the spacebar.
We recommend leaving your microphone on "Mute" by default to prevent echo and room noise.